*This shop has been compensated by Collective Bias, Inc. and its advertiser. All opinions are mine alone. #LockInSoftSkin #WetSkinIsBestSkin #CollectiveBias *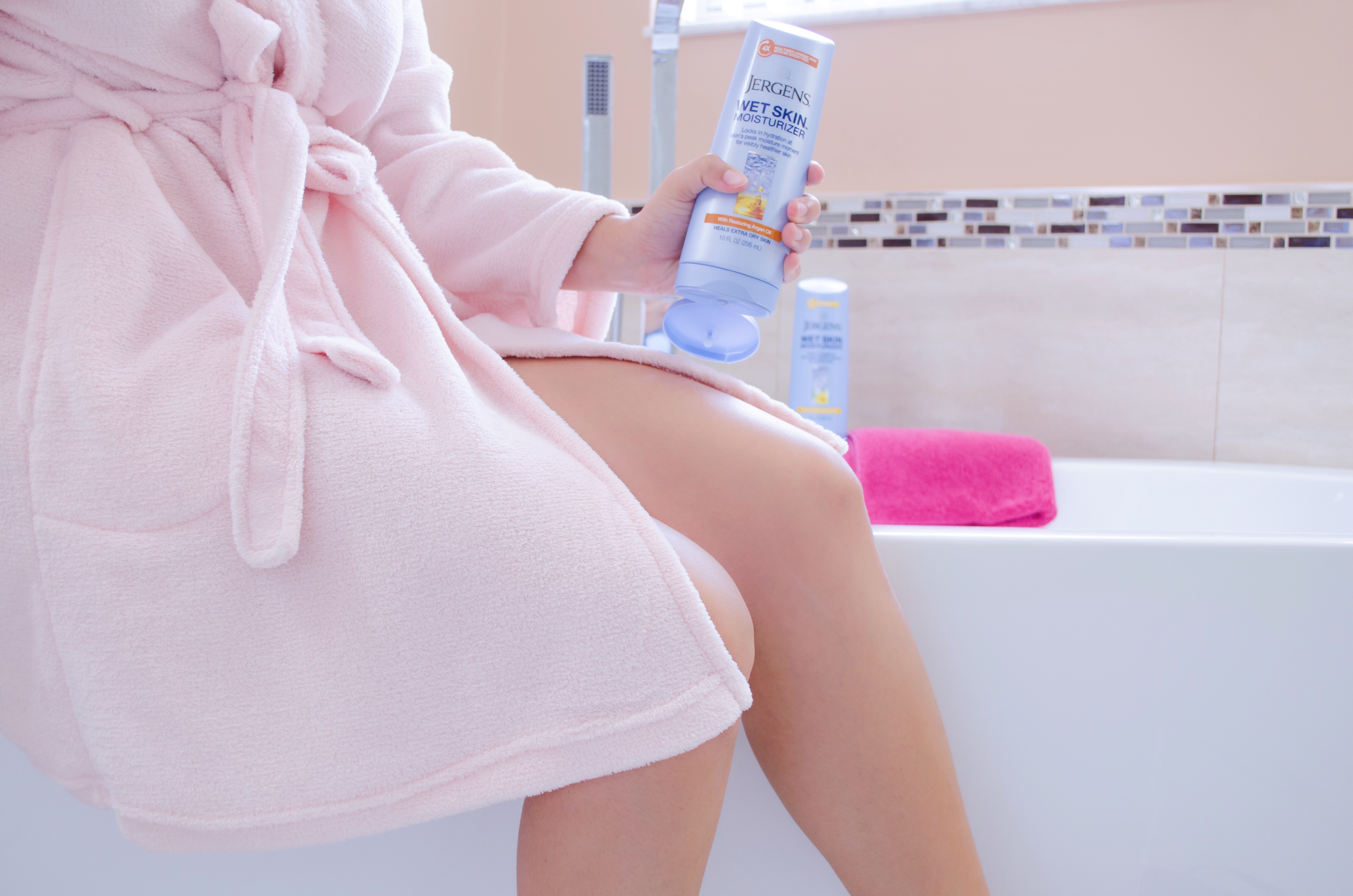 Coming from a Cuban background, the ladies in my family were always really into skincare. My grandmas would have several lotions on hand and different moisturizing body washes. Honestly, I can go into my grandma's room right now, check her drawer, and find a good three or four bottles of lotions. I never really understood the importance of moisturizing when I was little.  Being scolded by my grandmas and my mother because I didn't use lotion as much as I should've was like a ritual in my home as an early teen. "Your elbows are too dry," my mom would say to me and I would just pass it off as her exaggerating. It wasn't until I turned 18 that I realized I had dry skin, how important it was to moisturize, and that I actually should've listened when I was younger.
Having dry skin is no joke! Sometimes I think I moisturize enough but later in the day see my hands and legs slightly cracked . This is when I decided to take an extra step in my routine by adding in Jergens® Wet Skin™ Moisturizer with Restoring Argan Oil. I really liked the idea that I could moisturize right out of the shower. There are days that I'm too busy to remember to moisturize before bed. By having Jergens Wet Skin Moisturizer in the shower with me, it makes it much easier to moisturize and the skin absorbs the product much better right after showering. This is possible due to your skin cells expanding which allow for moisture to enter with more ease.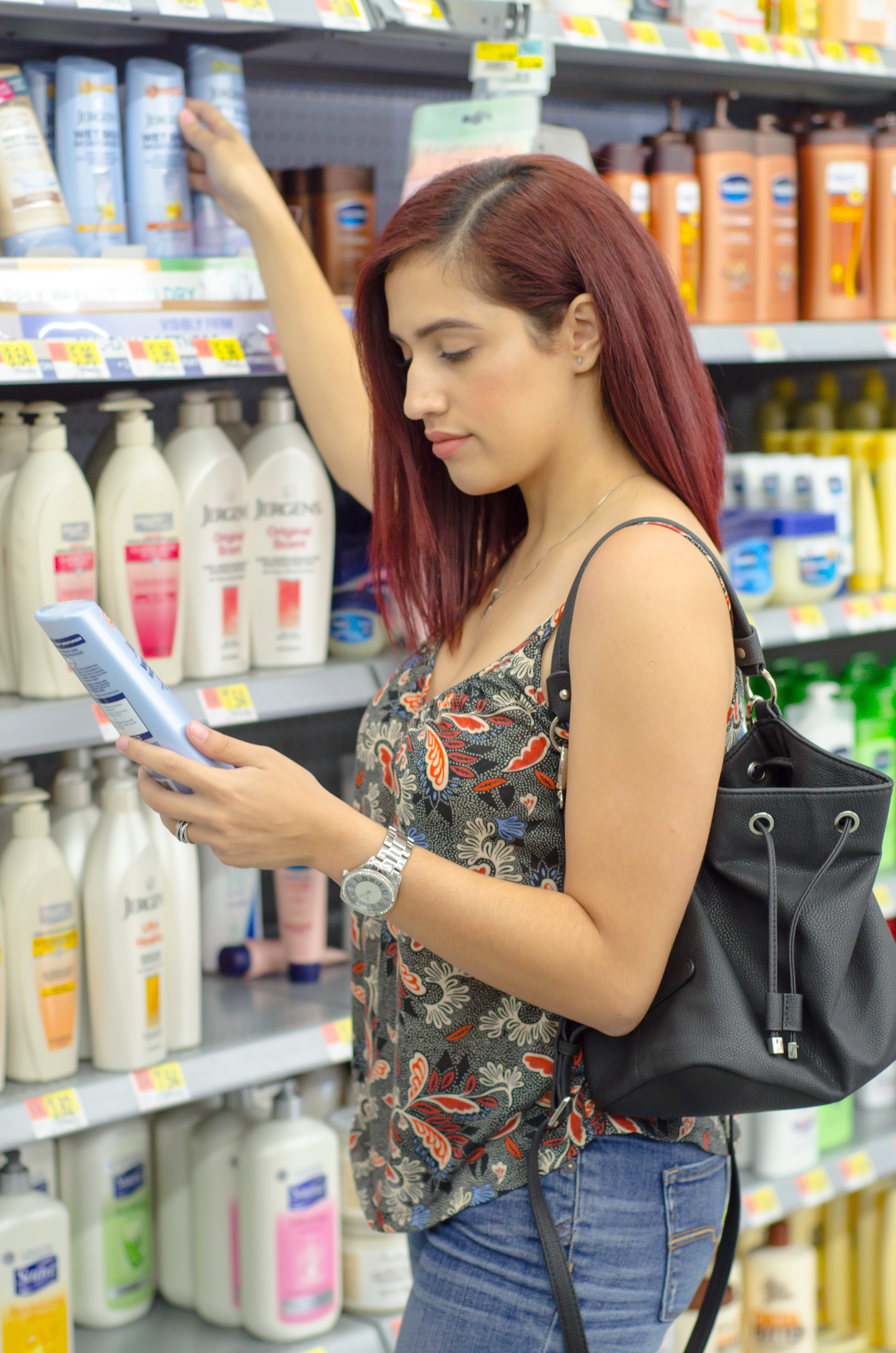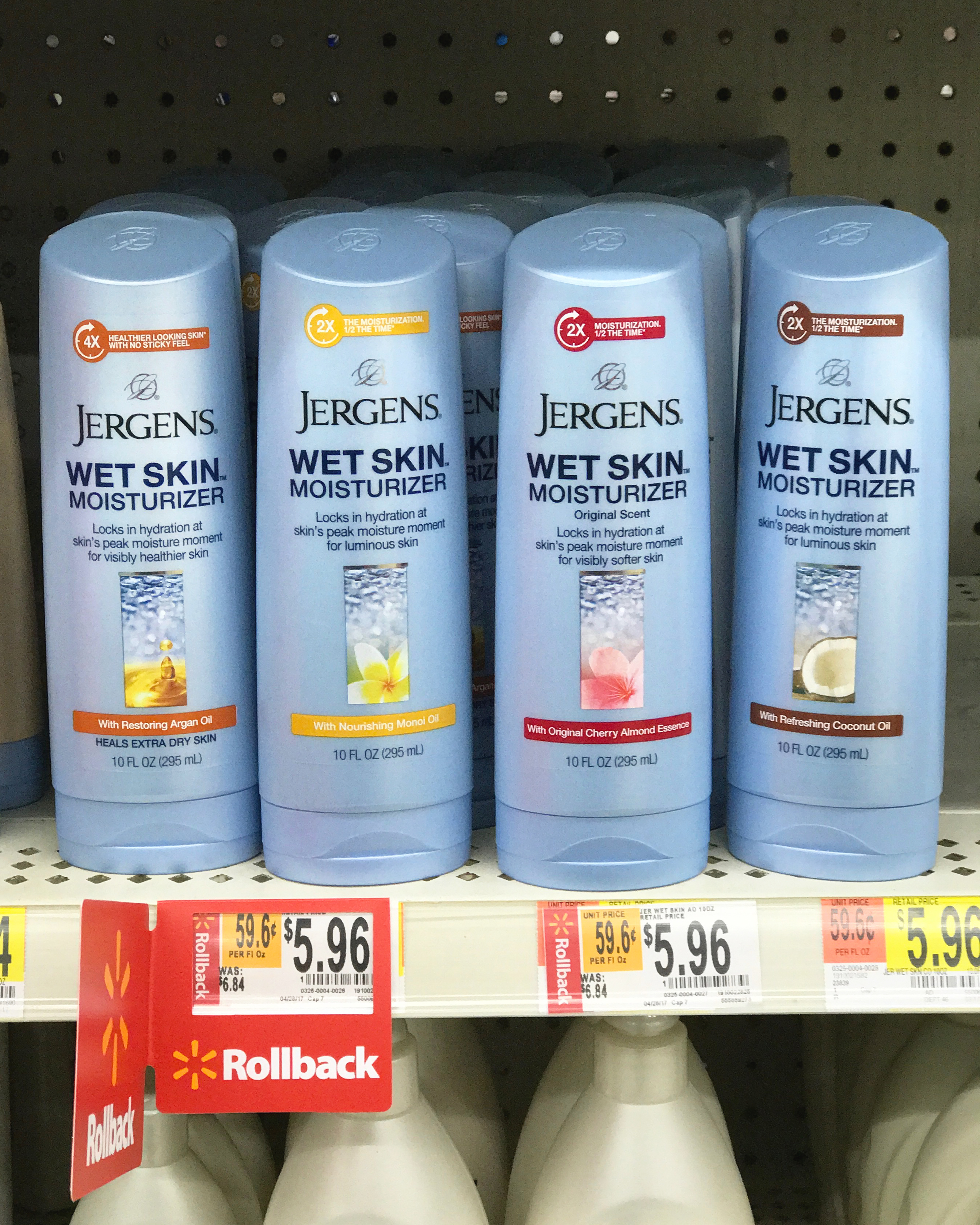 The Jergens Wet Skin Moisturizer with Restoring Argan Oil makes your skin look 4x times healthier after the first application so you know I couldn't pass that up! Therefore, I made my way to Walmart to pick this product up. There are three other possible scents which include: Nourishing Monoi Oil, Refreshing Coconut Oil, and Cherry Almond Essence which is actually exclusive to Walmart.
If I'm wearing shorts, I try to moisturize my legs right before leaving the house and I always dreaded having my legs rub up on the car seats with the sticky and greasy residue. Thankfully, Jergens Wet Skin Moisturizer doesn't leave a sticky feeling so I can hop in the car right after showering and have nothing to worry about! I don't think my skin could thank me enough for adding this new product into my skincare routine. Not to mention, summer is finally here and it's blazing hot in Miami so I need all the added moisture! Highly recommend you pick one up and try it for yourself! Until next time, peace out!