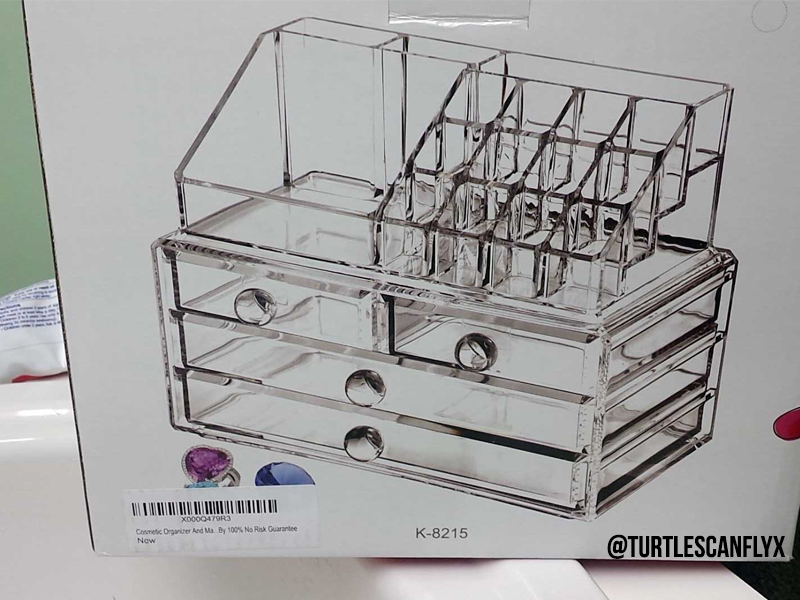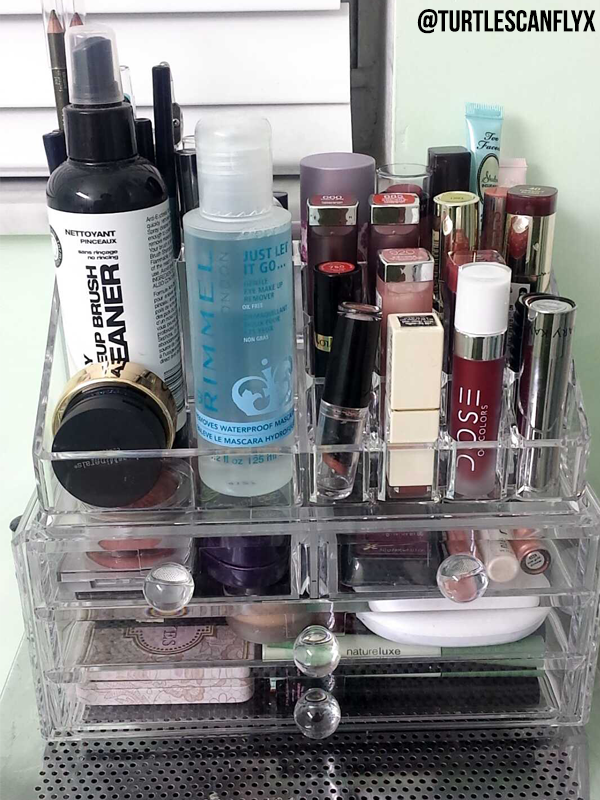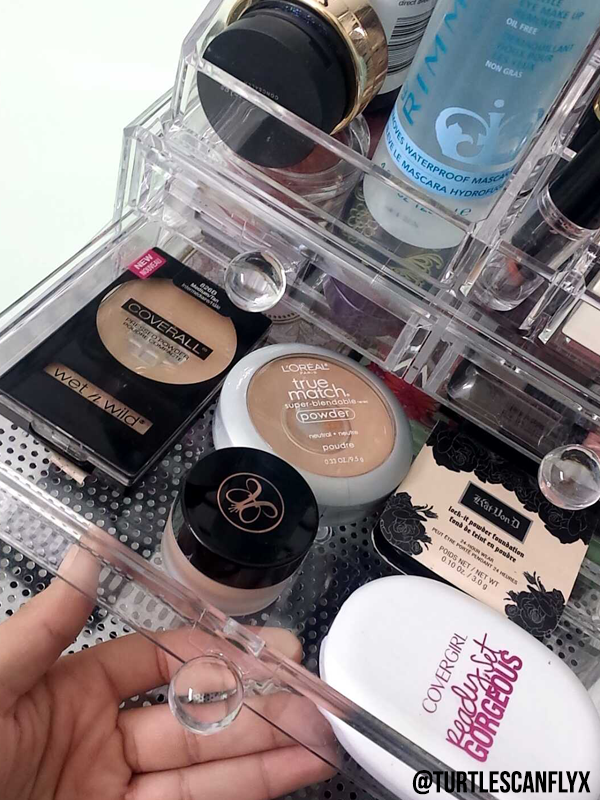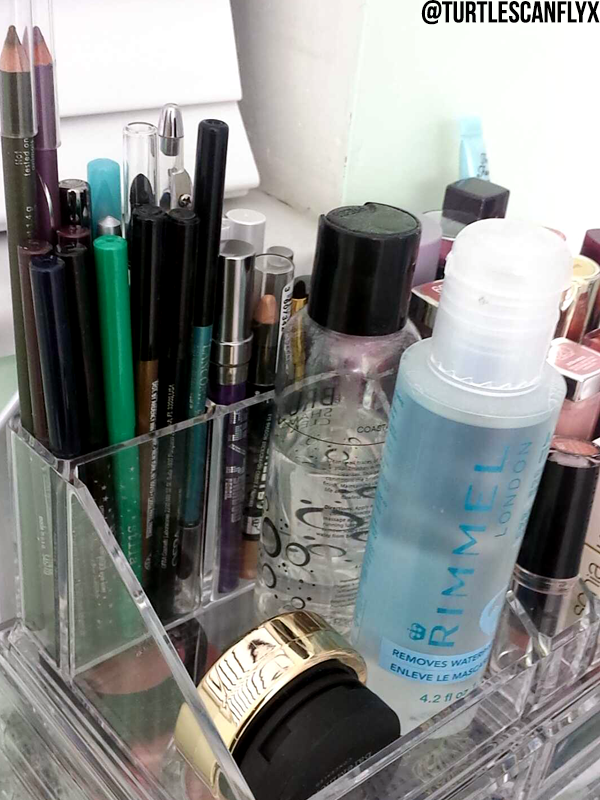 If you're like me, then you probably own more makeup than you actually need and find yourself not using everything you've purchased. A great way to help you combat this issue is to have your makeup easily displayed so that you can be more aware of the items you own. You can use anything you want to help you organize your makeup and keep them out on your counter or vanity. Many people own some kind of acrylic organizer or use different plastic containers to hold their makeup or even their brushes. With any type of organizer, you can switch out which products you want visible so you can reach for them frequently.
I noticed that once I put all my unused eyeliners in an acrylic organizer I started to make more eye looks using them. I used to have them all in my train case (Caboodle) but I would never really look through them or even try to incorporate them in different makeup looks. Also, I own too many lipsticks for my own good so this organizer has helped me switch out my most used lipsticks to those that need more love.
The organizer has 12 spots for lipsticks, 3 big containers that I use for eyeshadow sticks and eyeliners, one large empty area which I use for my makeup remover bottles/sprays, and there are 2 long and 2 small drawers. The unique thing about this organizer is that you can separate it into two separate pieces. The drawers can separate from the top unit with the 12 holes and etc. The depth of the drawers have been great for me to use for face powders, blushes, and even eyeshadow palettes. The drawers seem to be about 1 inch deep which is a nice size for what I want to use them for; however, if you want to keep items that are a bit larger than they might not work for you. The organizer is definitely made with high quality acrylic material and I can tell that it will be a long lasting product. Another nice touch about the organizer is that it's clear therefore your items are easier to see inside the drawers rather if it were any other color.
If I had my own vanity I would purchase one of these to help me organize even more makeup because I have most of my makeup in a train case or thrown in drawers that don't really keep things organized. If you're interested in buying this organizer you may find it on Amazon. It cost $39.99 which is a bit pricey but I think it's worth the money if you honestly see yourself using it. Peace to the out!
-This product was sent to me for review-