*Affiliate links are used and may result in commission.*
Hi everyone, I know it's been a while. Life has become extremely busy and I haven't had time to dedicate to the blog. However, I finally have a new review for you all with two products from the newest makeup line: Rihanna's Fenty Beauty! The two products I picked up were the Killawatt Freestyle Highlighter Duo
in Mean Money and Hu$tla Baby and the Match Stix Matte Skinstick
in Sand. To be honest, I wasn't really excited for this collection just because I'm not a huge fan of Rihanna. I know a lot of people were losing their minds over this release so I decided I had to give it a chance. I actually wanted to pick up a foundation and the lip gloss but of course, they were sold out. Fenty Beauty has 40 foundation shades from fair to deep, 20 shades of Match Stix Matte Skinstick, 6 Freestyle Highlighters, and a few other products.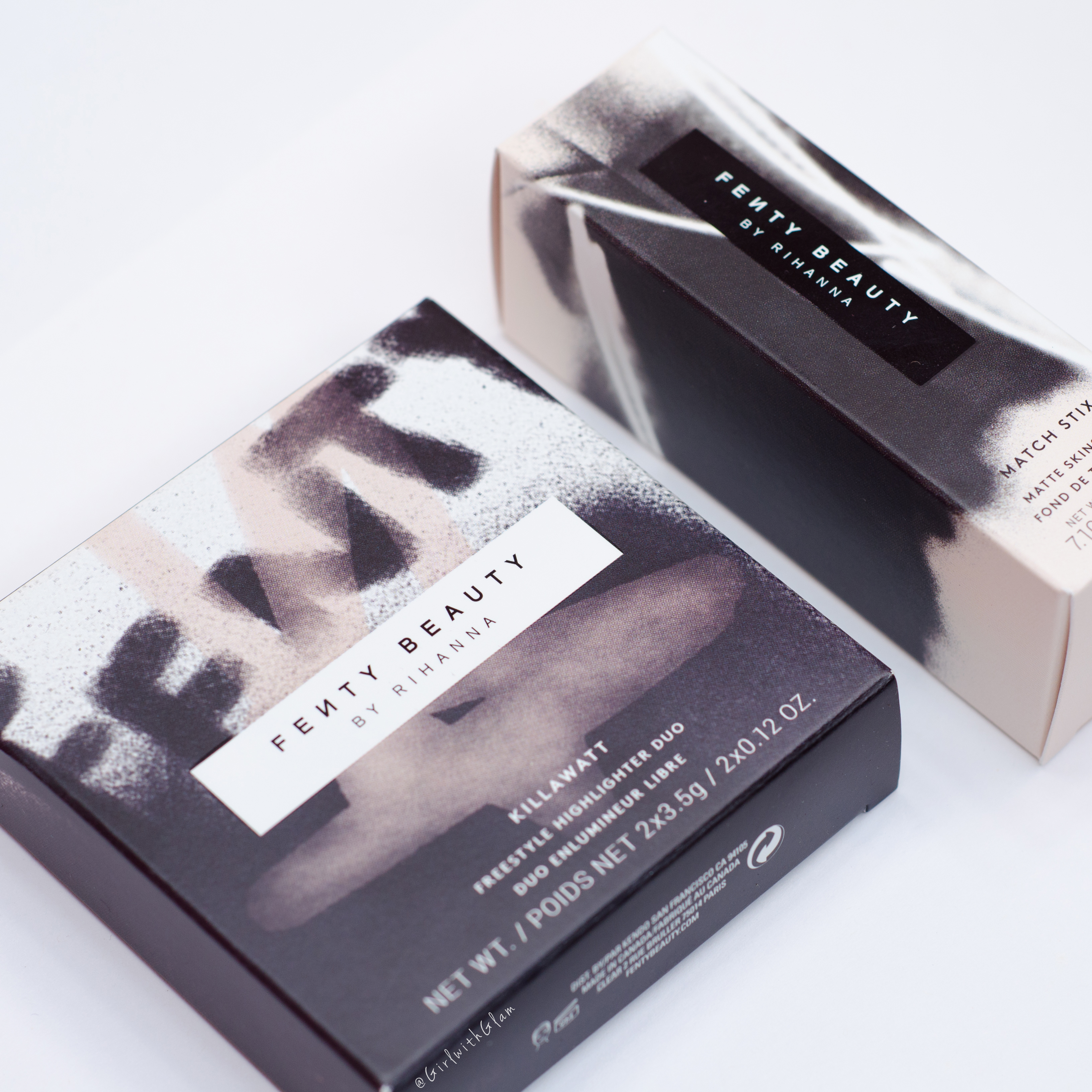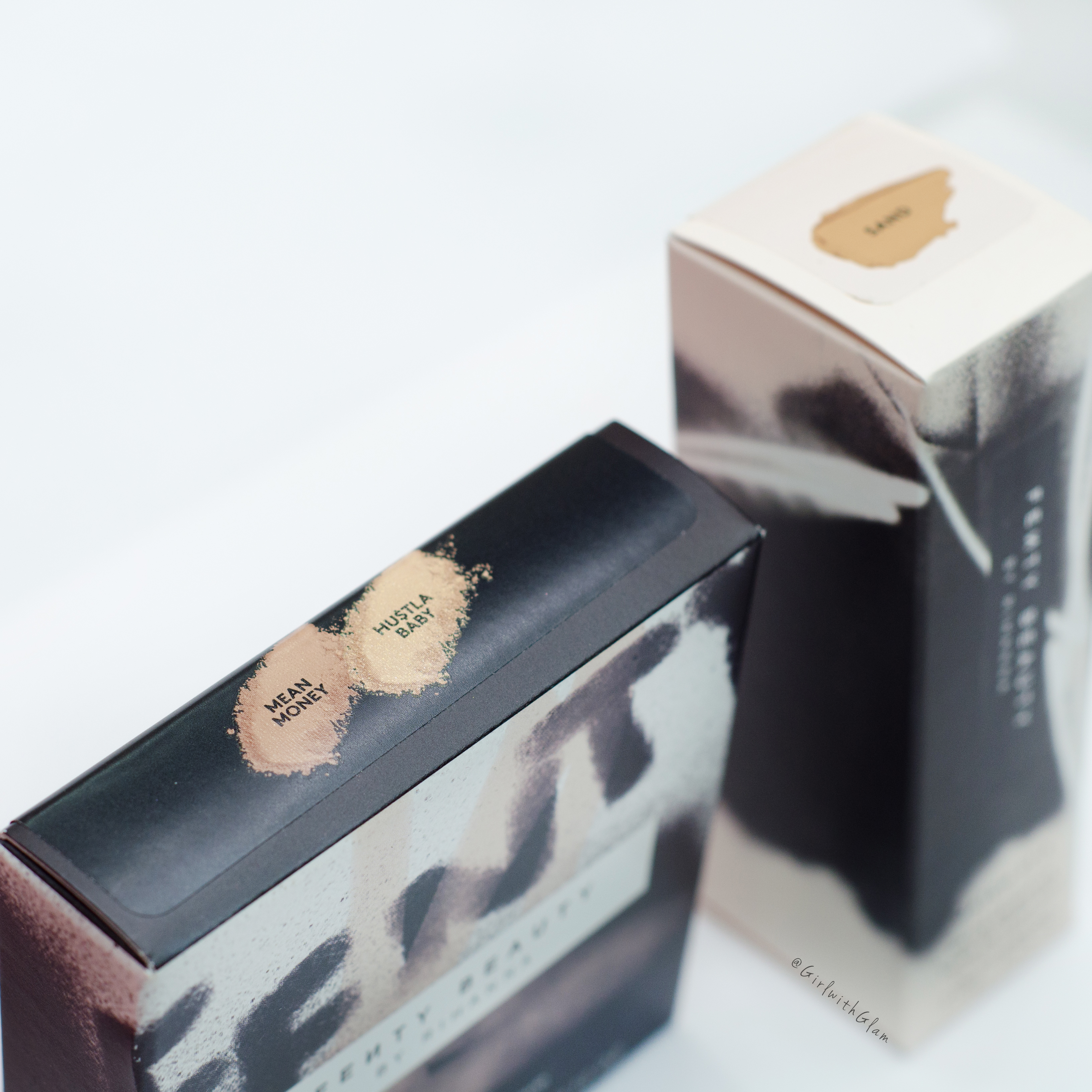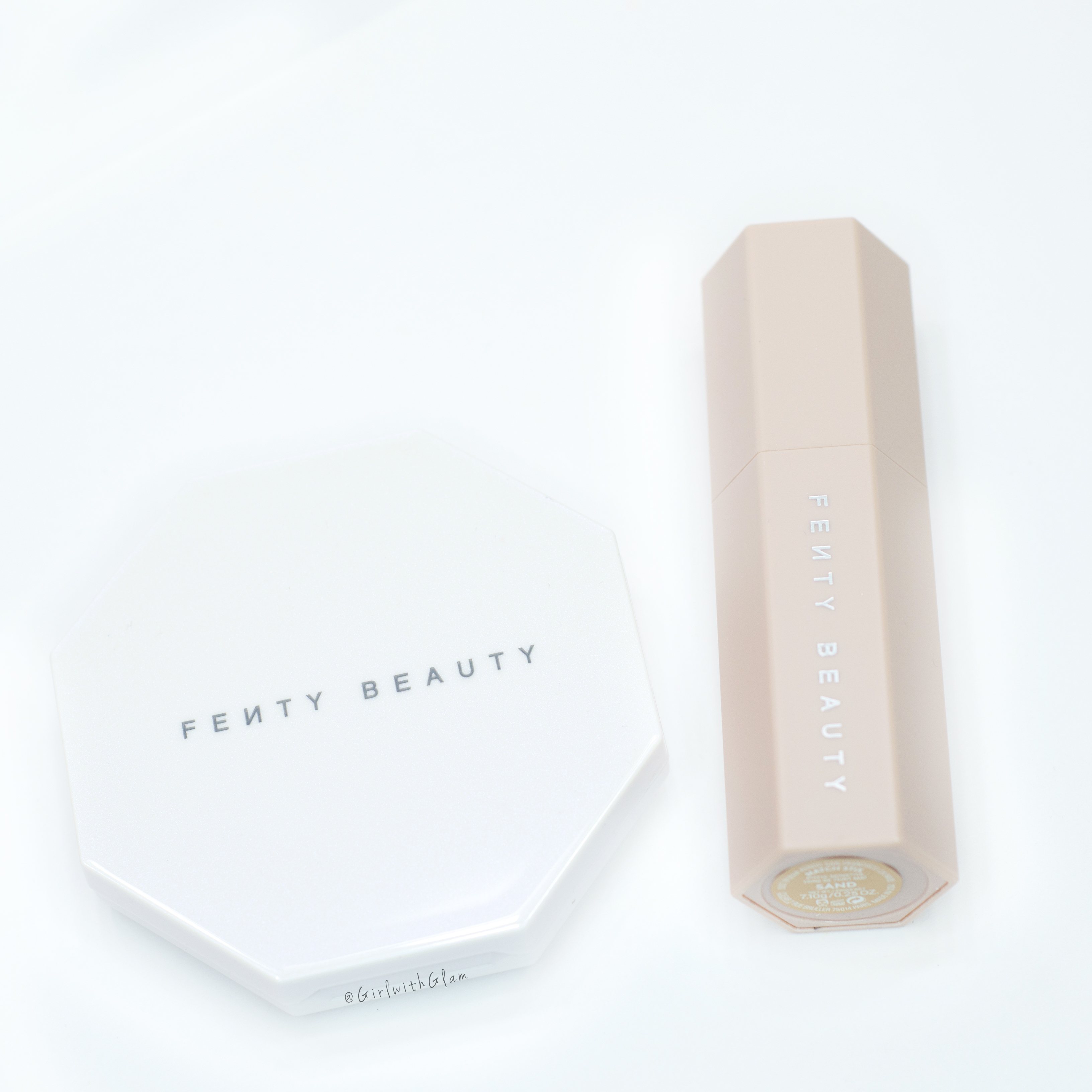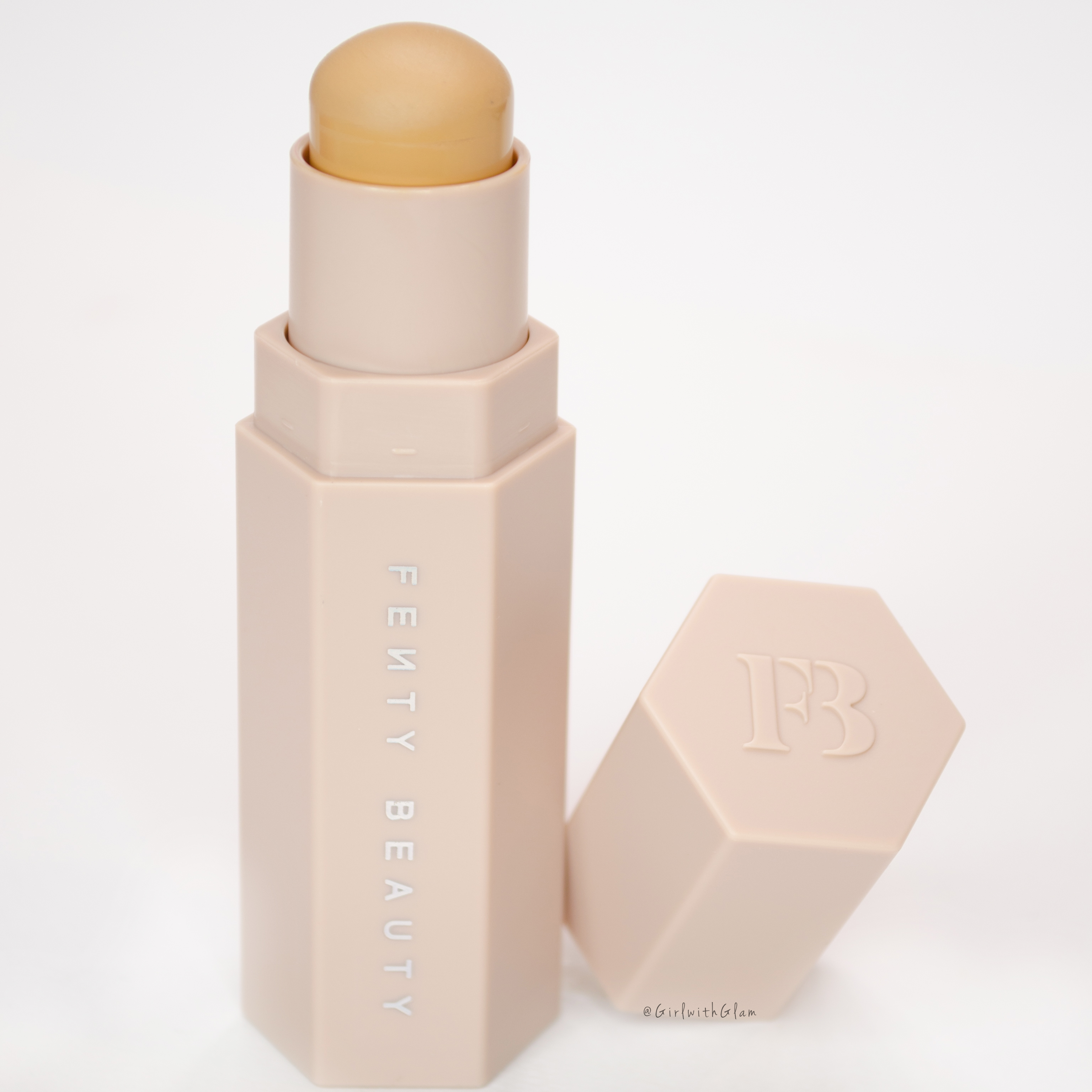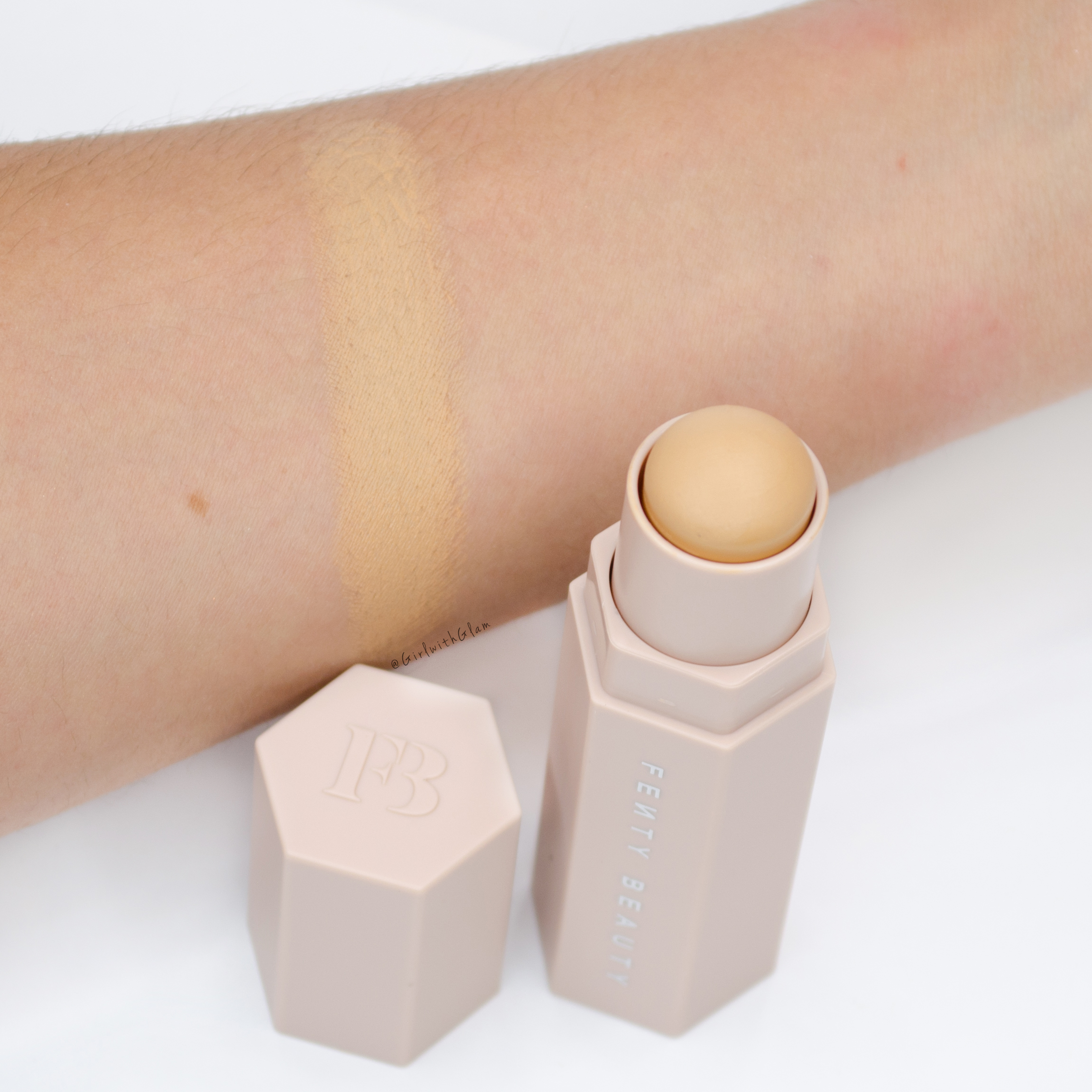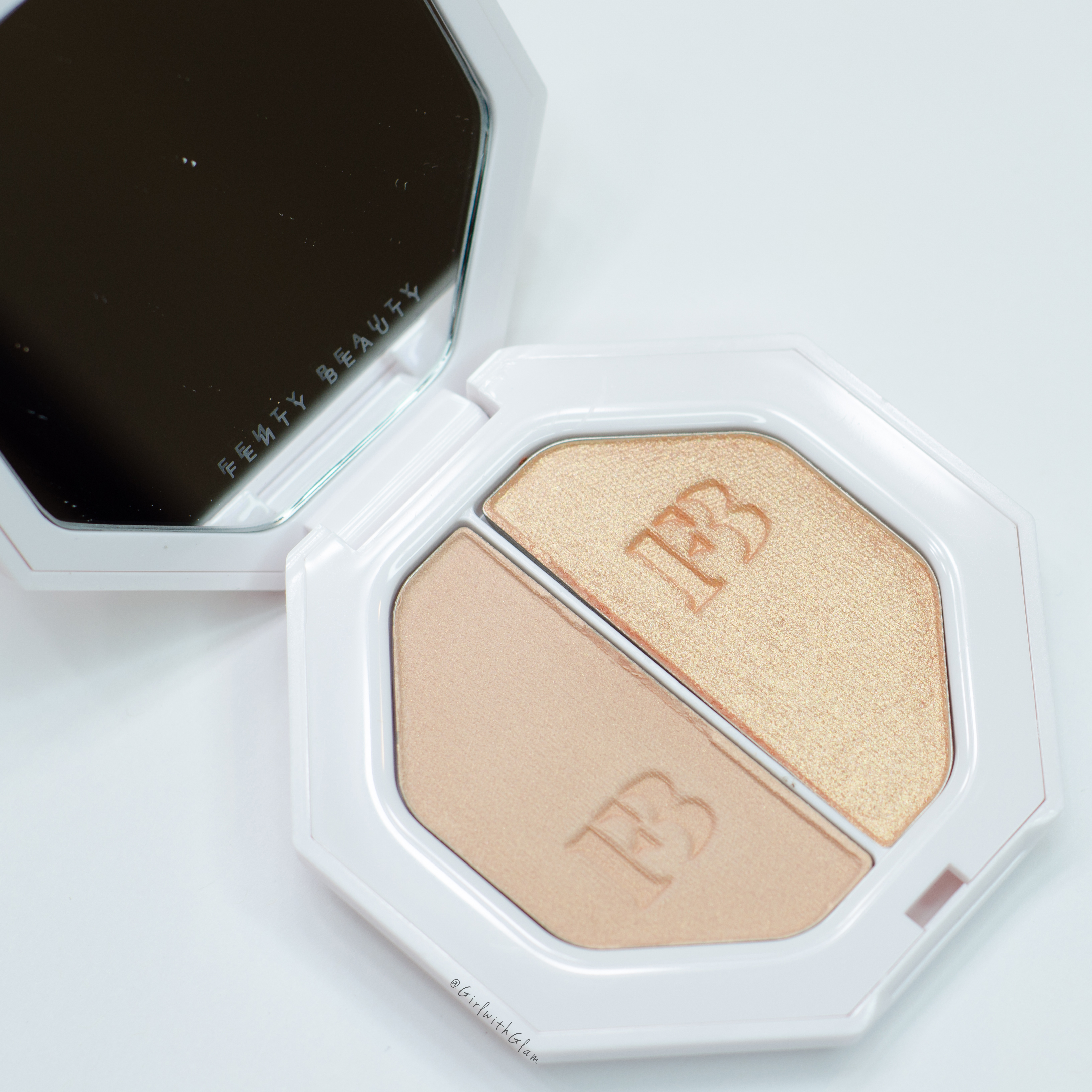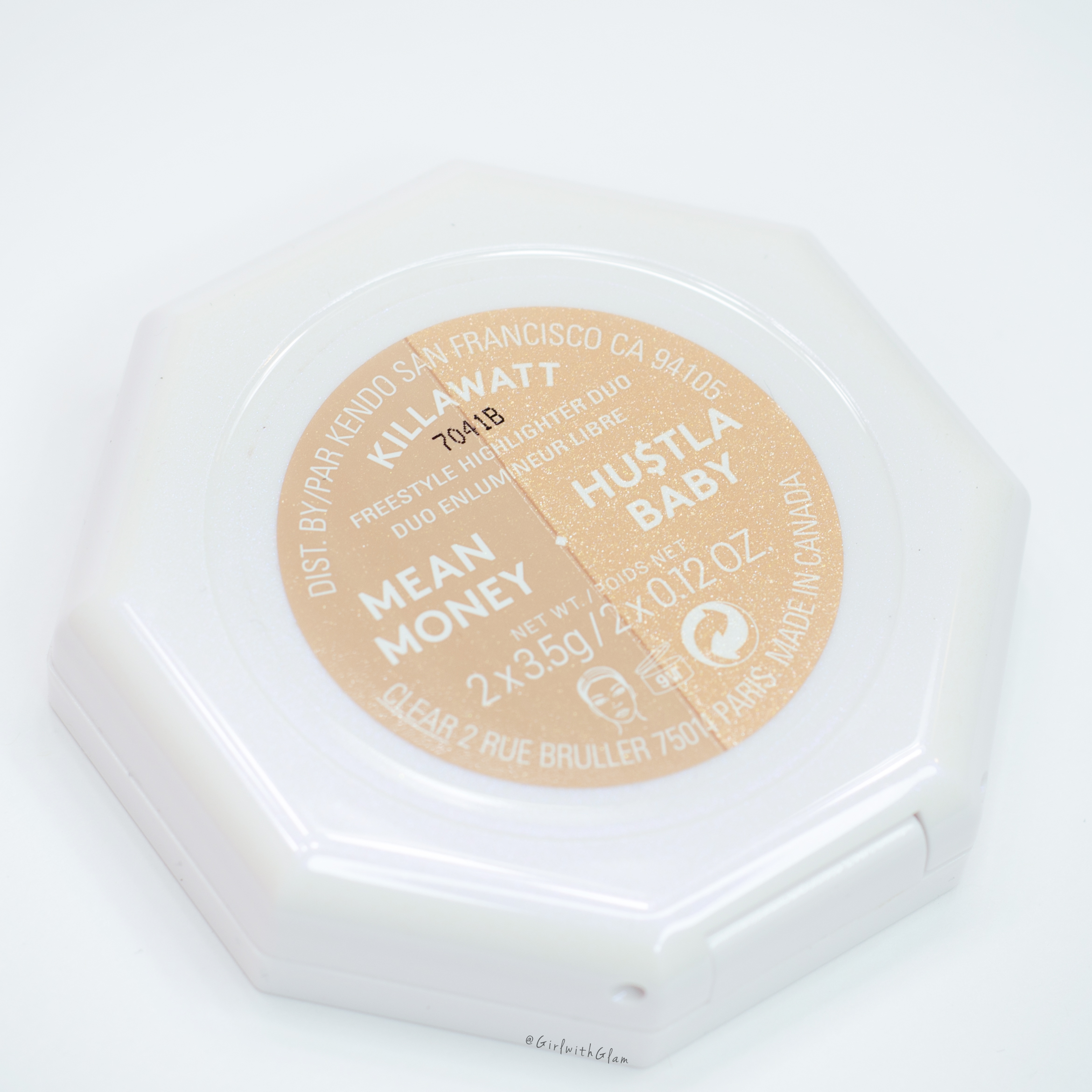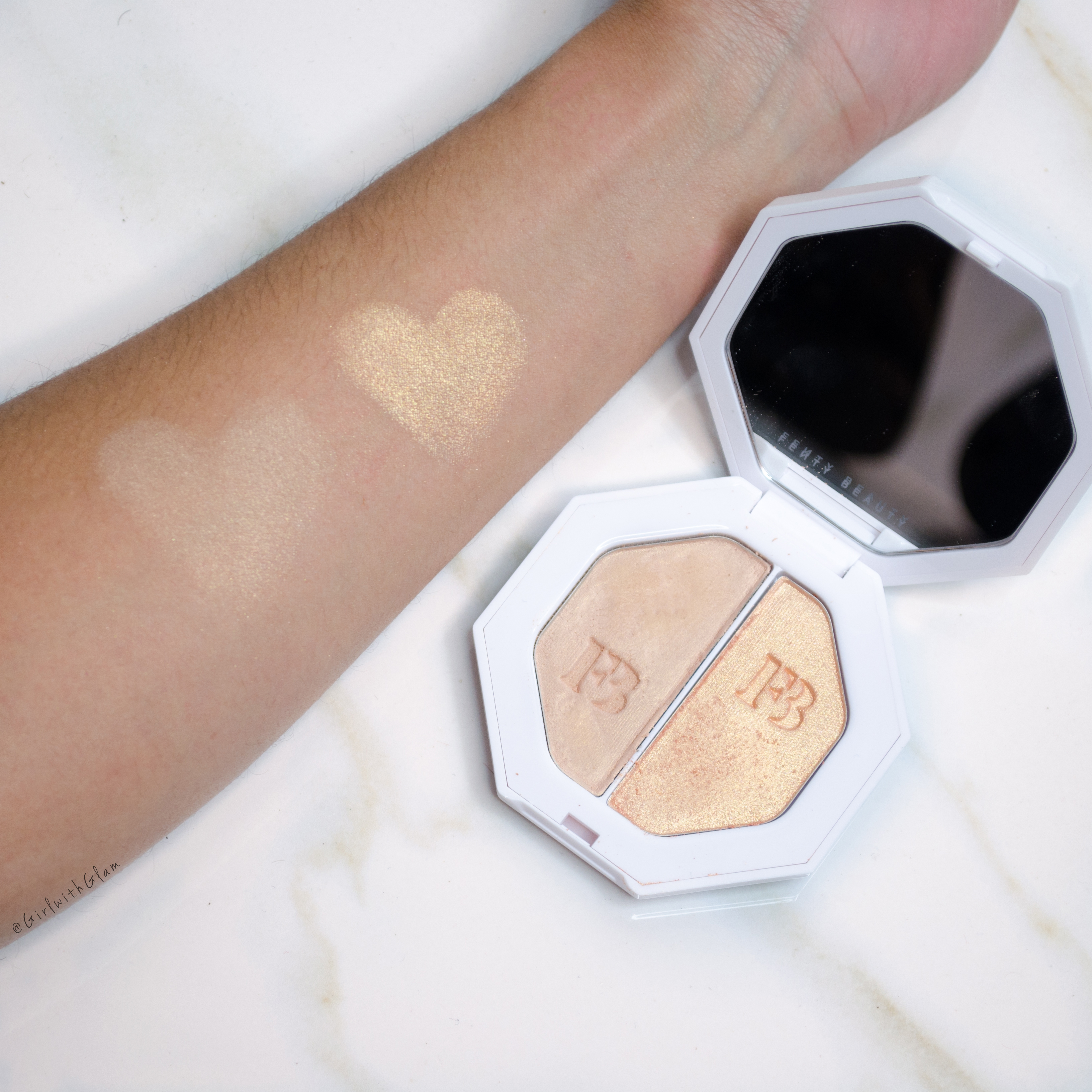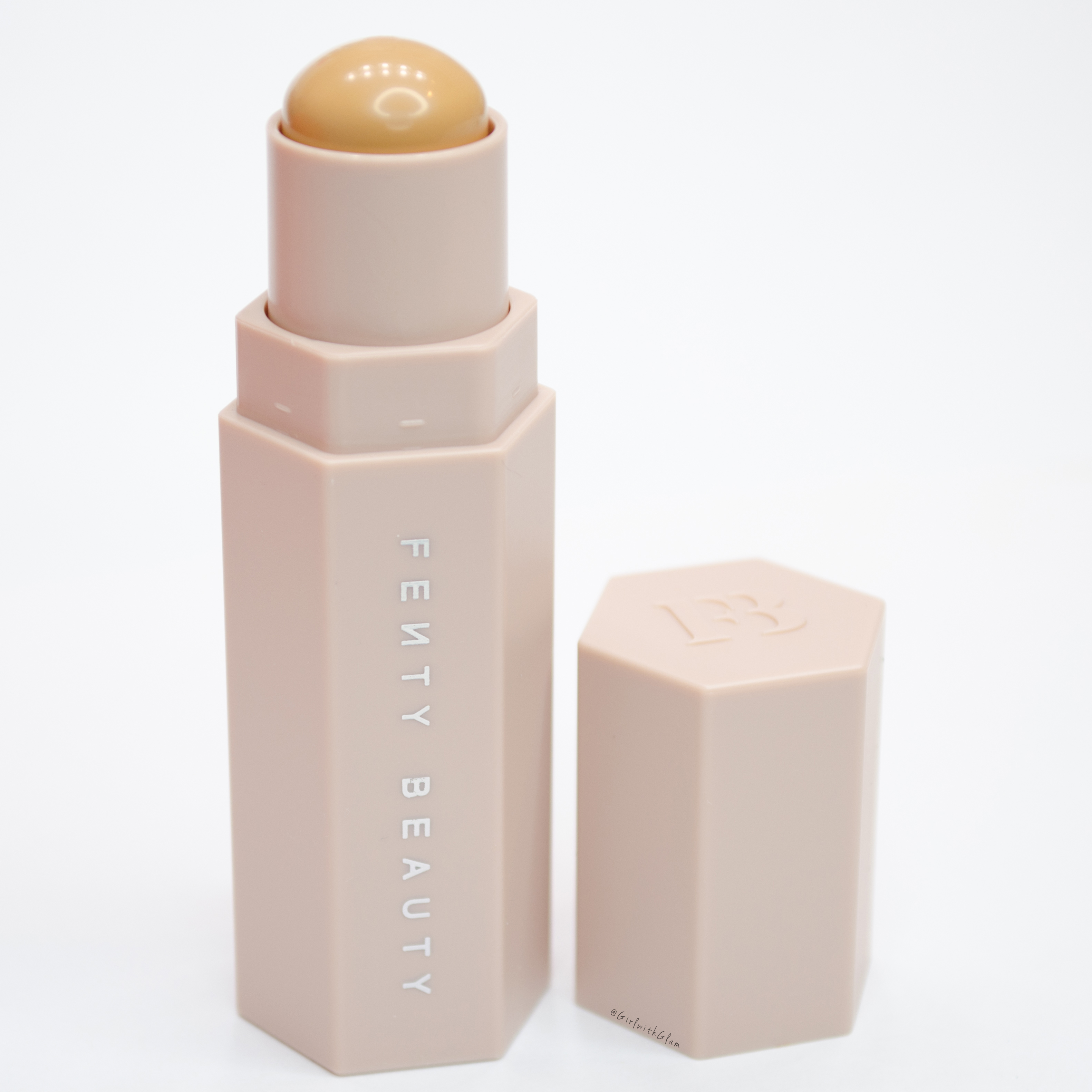 The highlighter duo I picked up is more on the golden side with a peachy tone. As you can tell by the swatches the highlight on the left, Mean, Money, is very sheer and the one on the right, Hu$tla Baby, has more pigmentation. I was really disappointed by this duo to say the least. I could barely pick up Mean Money with my fingertips or even with a brush, and I did try multiple brushes. To get the swatch in the picture above I seriously had to dip my finger into the pan like 10 times…I really couldn't believe it. I'm all for a nice sheer glow from within highlight but I need some pigmentation to work with first. Hu$tla Baby was the complete opposite, just a quick dip and BAM, pigment everywhere! Of course I would tread lightly because I don't like having that huge highlighter stripe on my cheekbones. This one could double up as an eyeshadow without a doubt. However, if I 'm only going to get the most out of only one side of the highlighter is it really worth the $34? Nope, not to me.
Now onto the Match Stix Matte Skinstick, which is basically a concealer for me since I bought it in a shade very close to my skintone. You could buy a darker shade to contour with or even a lighter shade to use as a highlight if you prefer cream products. I used this under my eyes as I would normally with any other concealer. The consistency is a bit thicker due to the product being a cream but nothing too heavy. This product has medium coverage and can be built up a little more if needed. I did notice a bit of creasing under my eyes and wear time was about 6 hours before I noticed any significant change. Was I wowed by this as a concealer? No, unfortunately. It performed just as good as my drugstore concealers, like Maybelline Fit Me or Revlon's Age Rewind.  The price tag is $25 which isn't bad for a higher tier brand so if the concealer had performed better I would say I could see myself purchasing it again. Yet in reality the concealer really didn't out perform so after I finish this product I won't be repurchasing. For someone who likes to highlight with cream products like this you might get better use out of it and may find it worth the money.
Hope you enjoyed my thoughts on these new Fenty Beauty products! I will be trying to review the rest of the line and new product launches as they are released. Until next time, peace out!
Shop here:


For Sephora Canada: Receive a FENTY Pro Filt'r Soft Matte Longwear Foundation deluxe sample, FREE with online purchases of C$25 or More. Use Code: FENTYFACE