Hi everyone, it's been a while since my last post. I had a really busy two weeks with Swim Week and my own personal vacation. I wanted to give you all a little recap on my experience with Miami Swim Week and share some gorgeous pictures taken by Cat from CatsMeowPhoto. All the swimsuits shown on the runways are new designs for Summer 2018. This was my first time ever going to Swim Week. It was such a great experience to see all the different runway shows by all the various designers. I want to thank The Riviere Agency for inviting me to all the events, I had a blast! But to be honest, the first two days were so exhausting I actually took the last two days off. The second we stepped outside for the runways, everyone's hair was attacked by Miami's humidity and the heat was real, so everyone was sweating.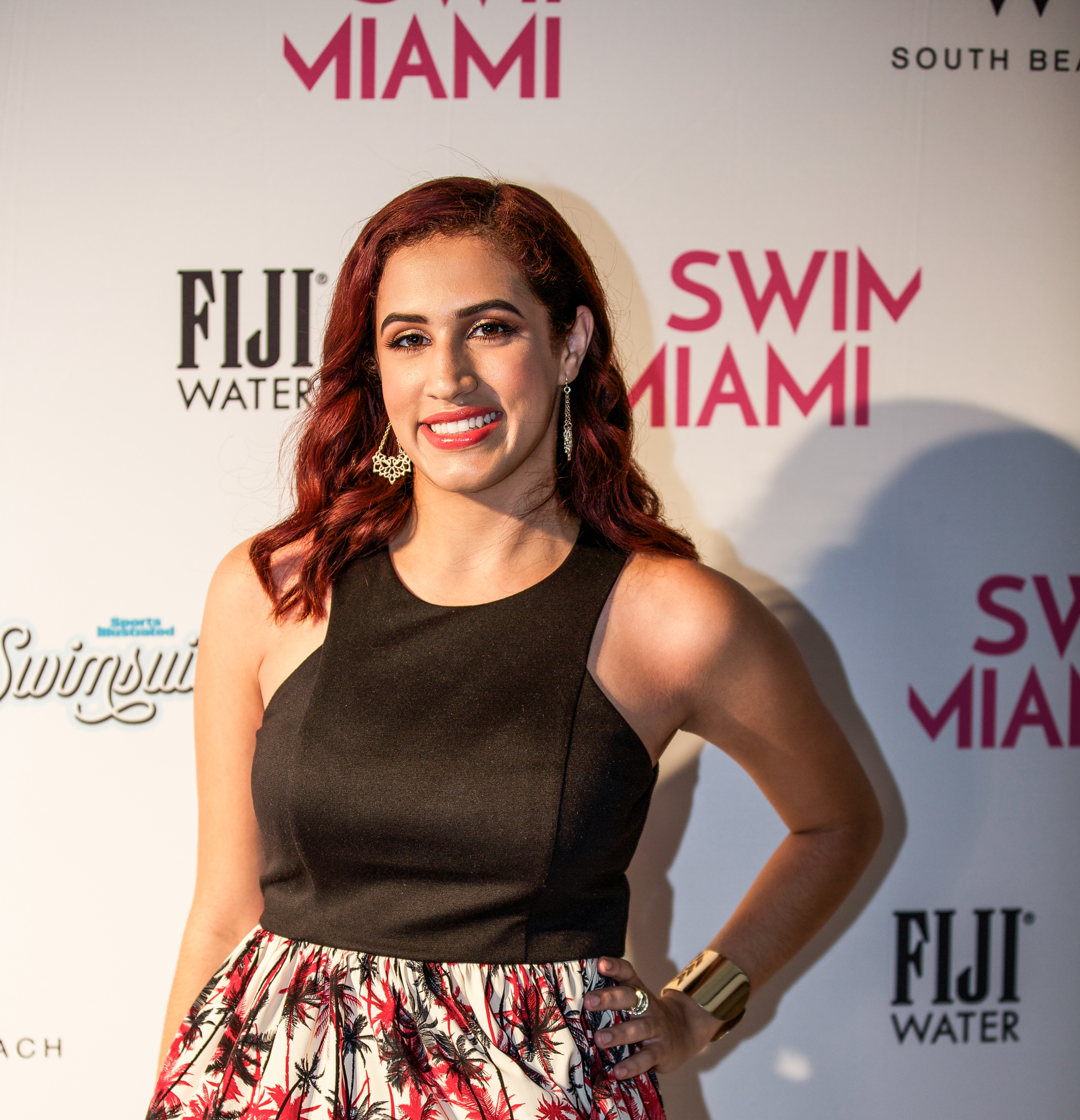 The official opening day was hosted by Sports Illustrated at the W Hotel in South Beach. As soon as I walked in there was a huge wall area where you could take your picture with the logos of the sponsors of the event. There were tons of cabanas each advertising different brands. The runway was actually put inside the swimming pool, which I had never expected. Photographers were all lined up at the end of the runway getting ready for the show to start with their huge cameras and lenses in hand. Some photographers even got in the water to get a better angle.
It wouldn't be Miami Swim Week without the show starting a little late since we all run on that Miami time. The bathing suits in this collection were chic and the styles were very typical to what you would see in a store.
After the runway show there was a performance by Wale and he sung one of his latest hits, My PYT.
Day 2
I attended the Hammocks show at the W South Beach. This contained a wide variety of designers, bathing suits, and cover ups. I was fortunate enough to get a seat up in the front row and was able to really enjoy all the pieces. Thankfully the show was during the day so it was less humid and it wasn't that sunny either!
After the Hammocks show I attended the shows at SLS South Beach. I saw Karma Bikinis (probably some of my favorites), OMG Miami Swimwear (you'll be saying OMG when you see the pictures…), and DSquared 2 (think lifeguards). The lineup had included Versace but for some reason their pieces never showed up on the runway. My main reason for going to SLS was to see Versace so that was a huge bummer. Once again the shows were at night and outside, again with the heat and humidity. The setup for these shows were a bit awkward with some sofa benches, chairs and then just standing space. I was able to grab a chair thankfully! There were tons of photo booths in this area which was great.
Karma Bikinis
OMG Miami Swimwear
DSquared2
And of course, I can't leave without showing you what I wore both days. It seems I unintentionally wore black and red both days. On Day 1, I wore a dress that had a black top and from the waist down had a nice palm tree print. My earrings are from this month's Rocksbox and my bangle from Forever 21. The next day I wore a red pencil skirt with a blouse that was off the shoulders with a flower print and boots for comfort. Side note: the last three images were taken by my friend.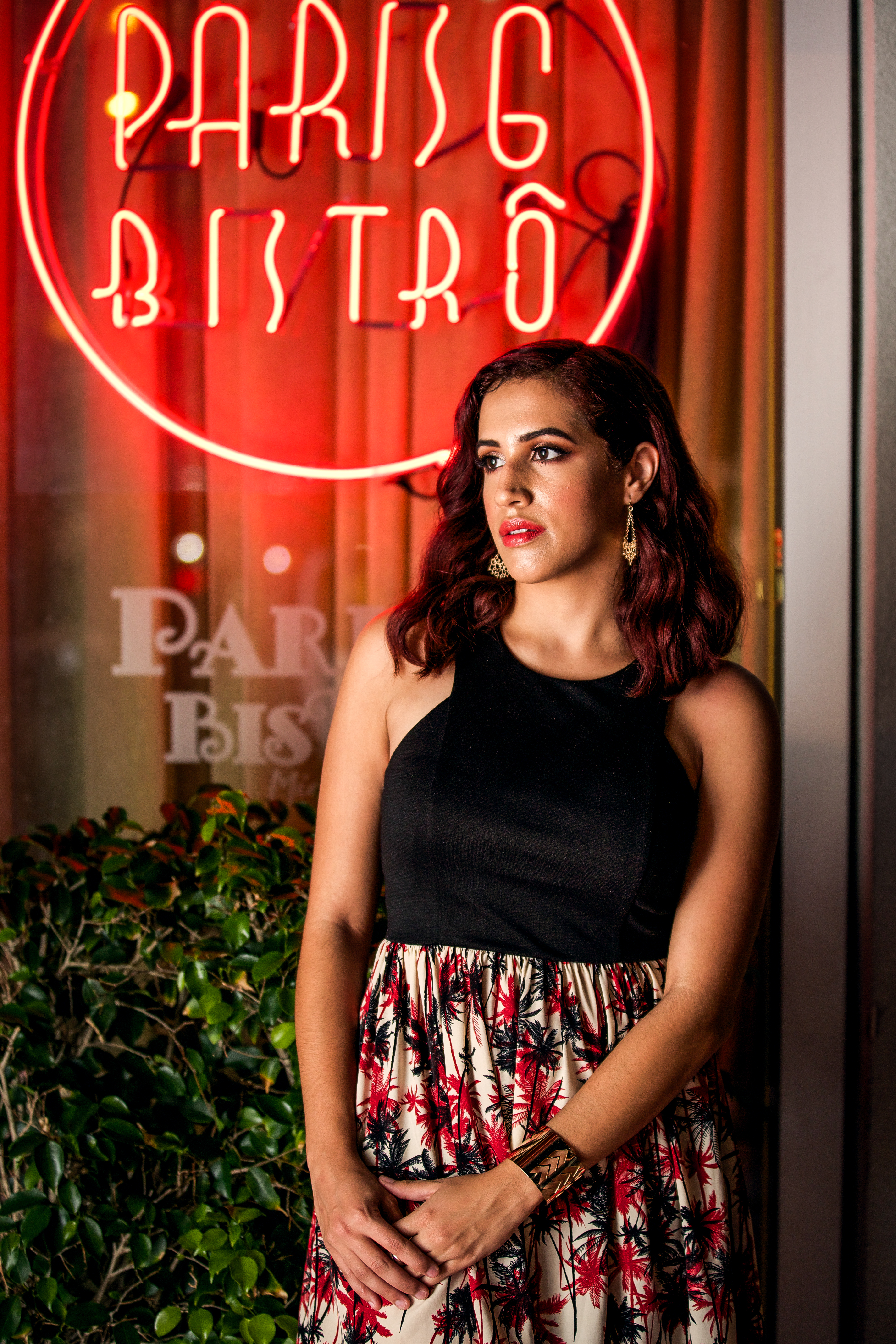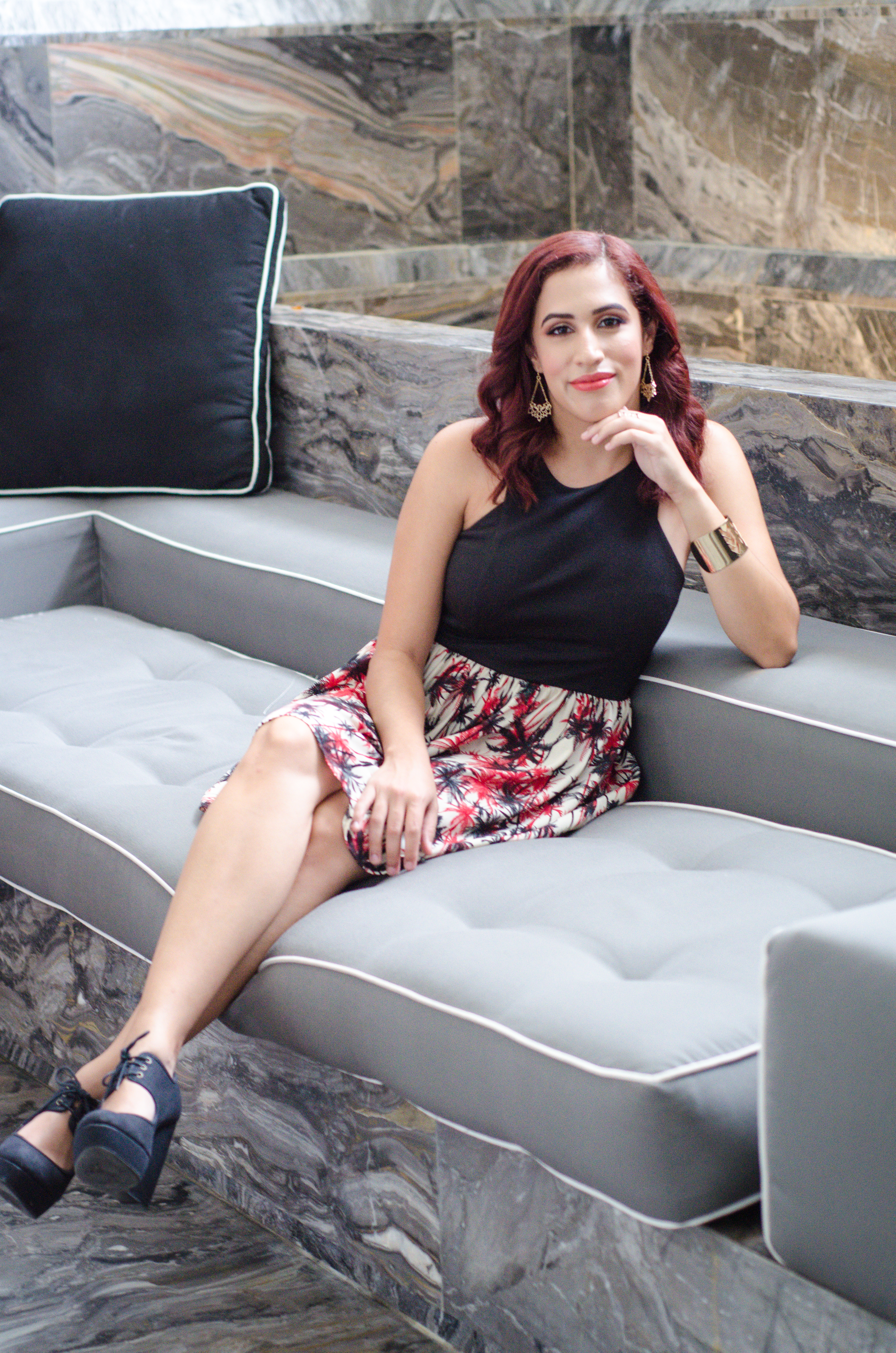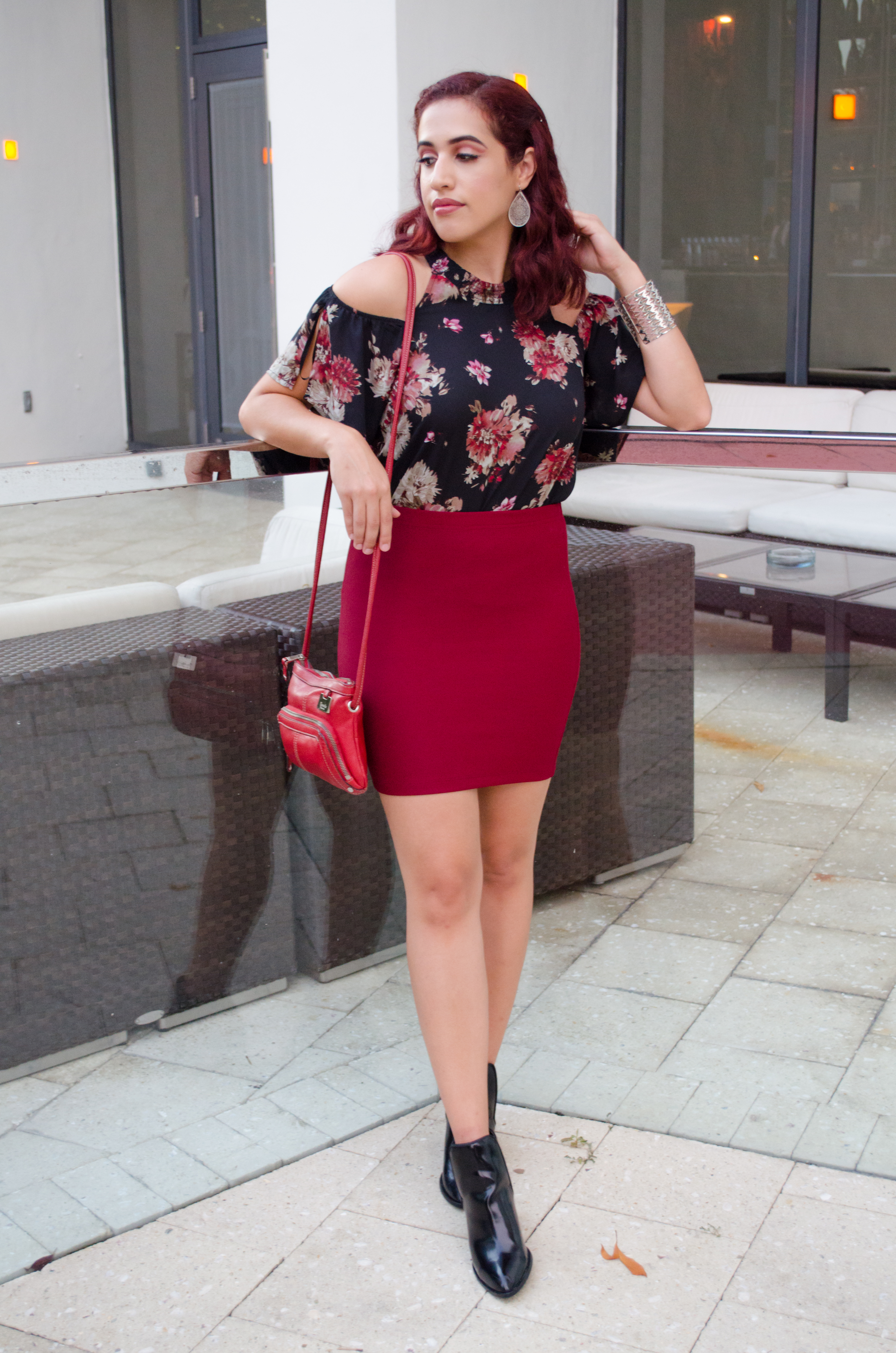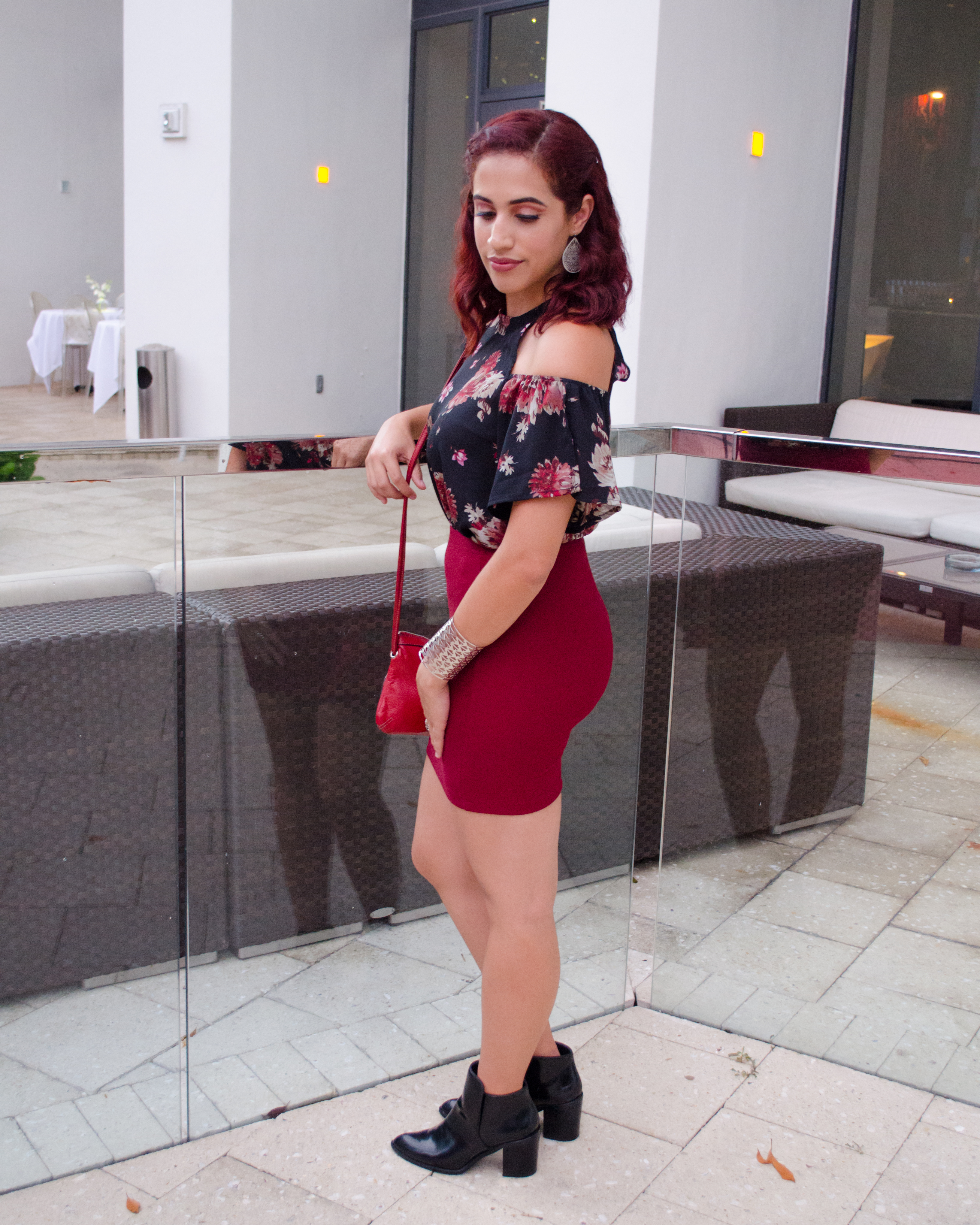 That's a wrap! Hope you enjoyed this recap from my first Miami Swim Week. Let me know what was your favorite outfit or if you've ever been to Swim Week before. Until next time, peace out!
*For more Swim Miami pictures please check out and contact CatsMeowPhoto*