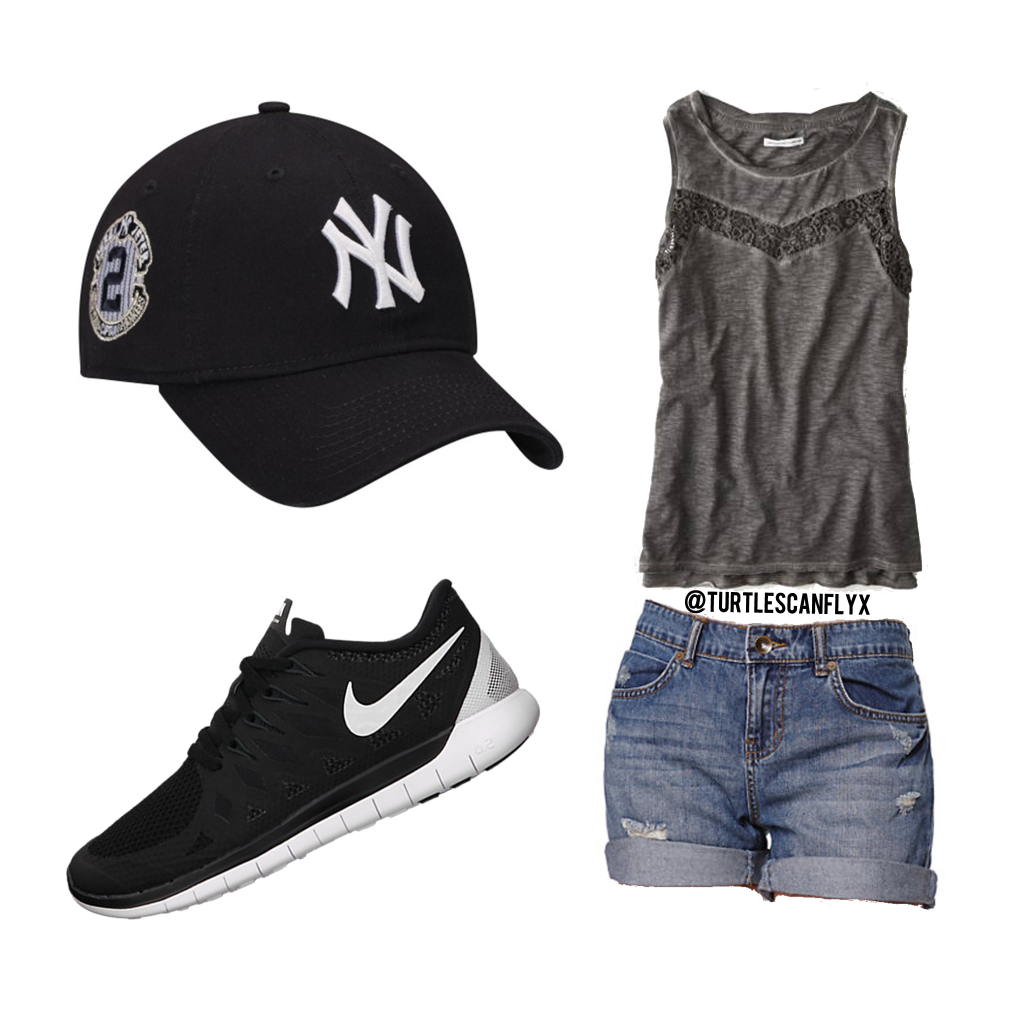 As you may know, football season is coming to an end which means soon enough it will be baseball season again. I've been a huge sports fan ever since I was little and I am constantly watching games with my family. Since the season is just around the corner, regular season starts April 5th yay, seemed like a nice idea to include one of my favorite teams into a sporty chic outfit which wouldn't be complete without using baseball hats.
So I decided to include the New York Yankees into this look because I love them and Derek Jeter! This look includes high waisted jean shorts with a grey muscle tank that has a cute embroidery around the bust area. The star of this look is no other than the Yankee's Derek Jeter New Era women's 9TWENTY hat! I picked this baseball hat because it's curved which I prefer rather than being flat like a snapback. Last but not least, for shoes I included Nike Free 5.0 to match the hat.
You don't necessarily have to pair the hat with such a monochromatic color scheme. If you prefer, you can definitely wear any colored t-shirt, tank top, or even a long sleeve shirt and rock the hat. This is just my personal sporty style since Florida is always extremely hot I rather wear something that will let my arms and legs breathe!
Shop the look:
Yankee's Derek Jeter New Era women's 9TWENTY Hat from Fanatics.com
Nike Free 5.0 from Nike.com
Grey Muscle Tank from American Eagle.
Denim Shorts from PacSun.
If you're looking for sports apparel from your favorite team check out Fanatics.com. You won't be disappointed! Peace out! 🙂