We always have those days when our eyeliner isn't as awesome as we wanted it. If you're in a rush and don't have time to redo your whole liner these are two simple tips that will help your liner be perfect, especially if you're trying to make them even.
The two methods that I'll be focusing on in this post are perfecting eyeliner with concealer and makeup remover. Both methods work in a similar manner with only some small differences.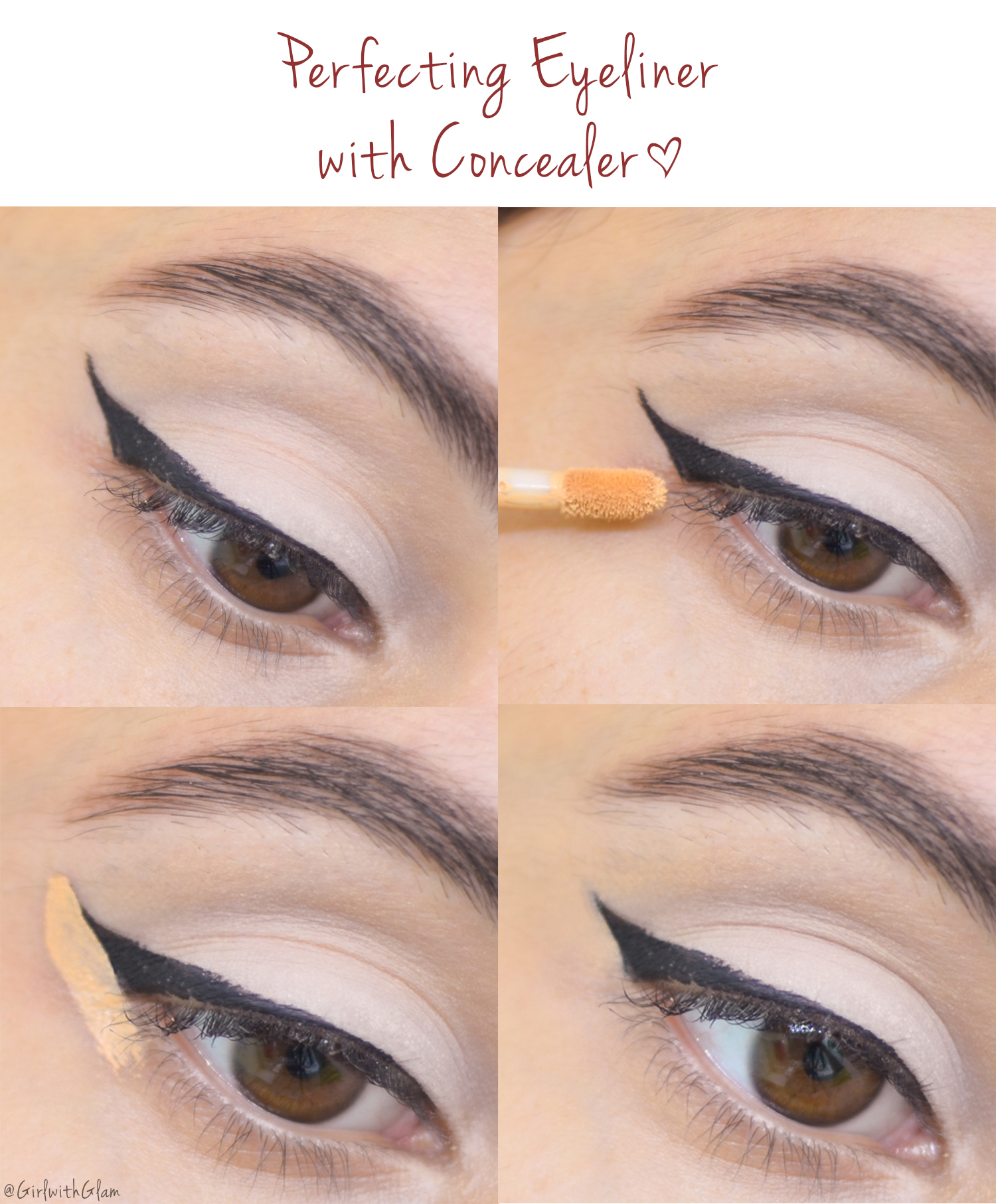 This method requires your favorite concealer (or even your foundation) and a small flat brush or just the doefoot applicator of your concealer, if it has one. In the first image, my liner is too long and very close to my eyebrow for my personal taste. You can use any concealer you want, I'd recommend at least a medium coverage one because you want it to conceal the liner imperfections completely.
For this tutorial, I used Maybelline's Fit Me Concealer; however, looking back I think I would've preferred MAC's Pro Longwear Concealer  or Laura Mercier's High Coverage Concealer For Under Eye since I can see a bit of a dark shadow where the old liner was. This might have been caused by me over blending the concealer out or maybe I didn't put enough concealer over that area. This isn't such a big deal since people aren't going to be staring you down and checking every single detail of your makeup. I honestly didn't even notice this shadow in person until I started looking through the pictures on my computer.
Anyway, you want to use the concealer to go over the parts you want to essentially "erase." I used the doefoot applicator that was already provided with the concealer but you may want to use a brush to achieve a crisper and more precise application. Once you apply the concealer you want to pat it in with your finger or the same brush you were using before. This method is great if you already have your foundation and face makeup on but besides that it's as simple as pie!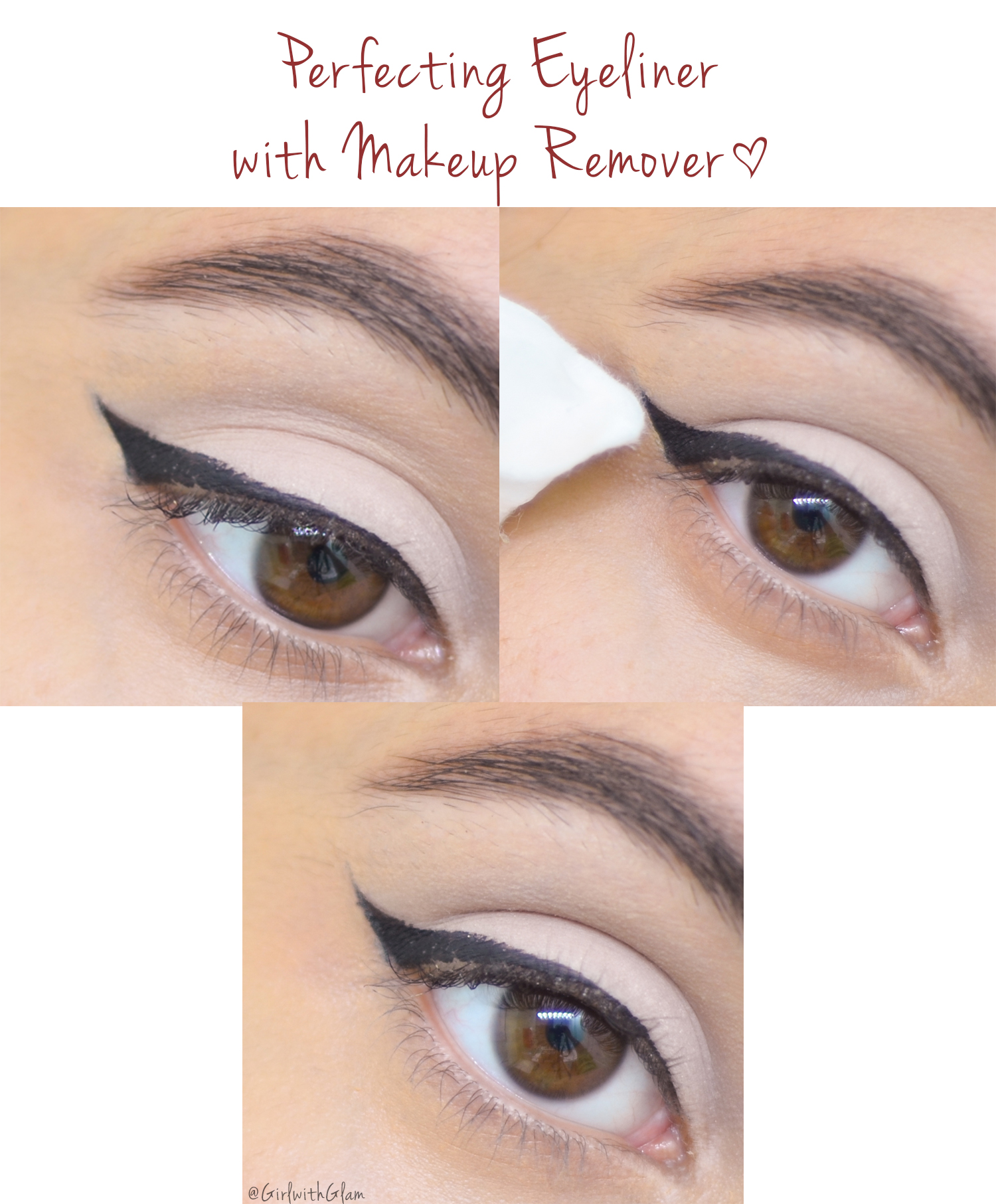 Using this makeup remover method is just as easy but I recommend using this method if you haven't done your foundation yet. I use normal cotton rounds, fold them in half, and just apply a little bit of makeup remover to the corner. Then I take that folded corner and go over the part of the liner I want to remove, remember you're using makeup remover so anything that is in its way will be removed too: for instance, foundation or concealer. I use the corner of the cotton round because it creates the straightest lines possible.
As you can see in the last picture there is a slight difference at the end of the wing, it is thinner and slowly fades but it's still sharp. You can even use this method to remove any eyeshadow that was blended further out than your eyeliner too.
Hope these tips save you some heartache while doing your makeup. If you want to know a simple way of getting a pretty straight winged liner every time, check out my previous post using the tape method. Until next time, peace out!
-Not a sponsored post-