*Product was sent for consideration. Contains affiliate links which will result in commission. All thoughts and opinions are my own.*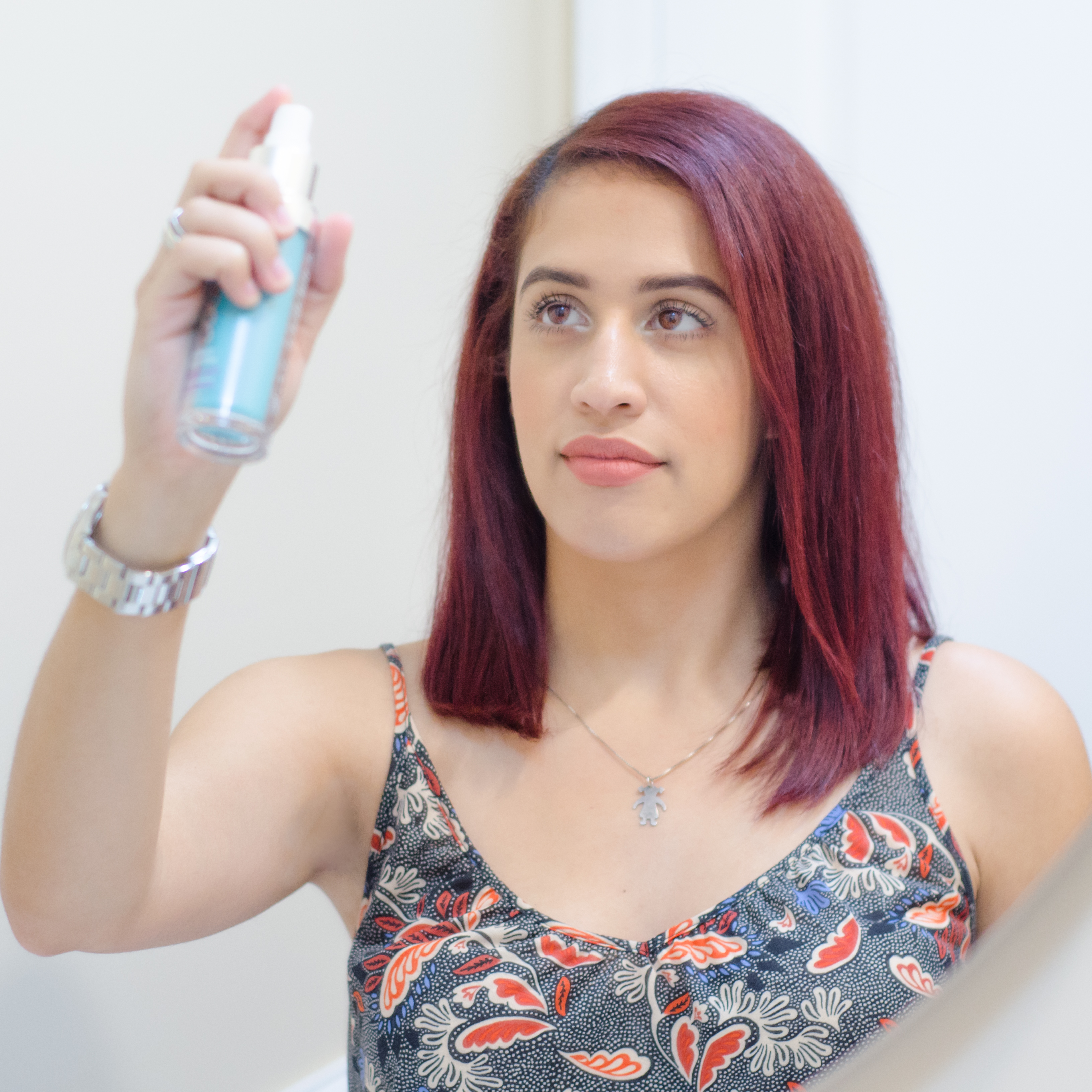 For the longest time I've been looking for an SPF that I can reapply throughout the day and not interfere with my makeup. I previously tried Pixi Beauty's Skintreats Sun Mist SPF 30 and that was a huge fail to say the least.
So when I received Coola's Makeup Setting Spray SPF 30 I knew I had to put it to the test. There's no better way to test a setting spray than to wear it on a long hot day at Disney World which is exactly what I did! I put my makeup on early in the morning around 9am. My makeup consisted of a thin layer of foundation and concealer, blush, mascara, brows, and chapstick. I applied the makeup setting spray at the end. What I really like about this setting spray is that the mist is very fine and it sprays evenly. The packaging recently had a remodel but the ingredients are still the same. Some of the key ingredients are cucumber, aloe vera extracts, and hyaluronic acid. I usually get eye irritation whenever I use anything with cucumber but thankfully I had no problems with this spray.

I was at the park until around 6pm and let me tell you, it was so hot – nearly 90° F all day. No retouches throughout the day. When I arrived at my hotel room I could still see the blush on my cheeks. Normally, I would probably either notice my blush be completely gone or faint at this point but not this time. My blush was still going strong! The next few days I continued to try the spray and saw similar results each time. The finish is rather matte and I definitely agree with the claim that says it's a "no rub" formula.
This setting spray is the only one I've been reaching for this past month and a half. You could take this with you in your bag and reapply throughout the day or after touch ups. I really like the added benefit of the SPF 30. The scent can be a little overwhelming initially, even a bit reminiscent of alcohol which isn't surprisingly since the first inactive ingredient is alcohol. Additionally, this spray is a bit pricier at $36 for 1.7oz (the new packaging only brings 1.5oz apparently)! Meanwhile Urban Decay's All Nighter is $31 for 4oz, MAKE UP FOR EVER's Mist & Fix Setting Spray is $30 for 4.22oz, and the new Kate Somerville's UncompliKated SPF 50 Soft Focus Makeup Setting Spray is $38 for 3.4oz.
So really, the question is do the ingredients warrant the high price point for such little product. Only you can decide that! Although I really loved this spray, I honestly don't know if I will purchase it after I finish this bottle just because you're getting so little product. The Kate Somerville spray brings double the product and a higher SPF for just $2 more.  Hope you enjoyed this review and until next time, peace out!
Shop setting sprays: