*Products were sent for review purposes. All opinions are my own.*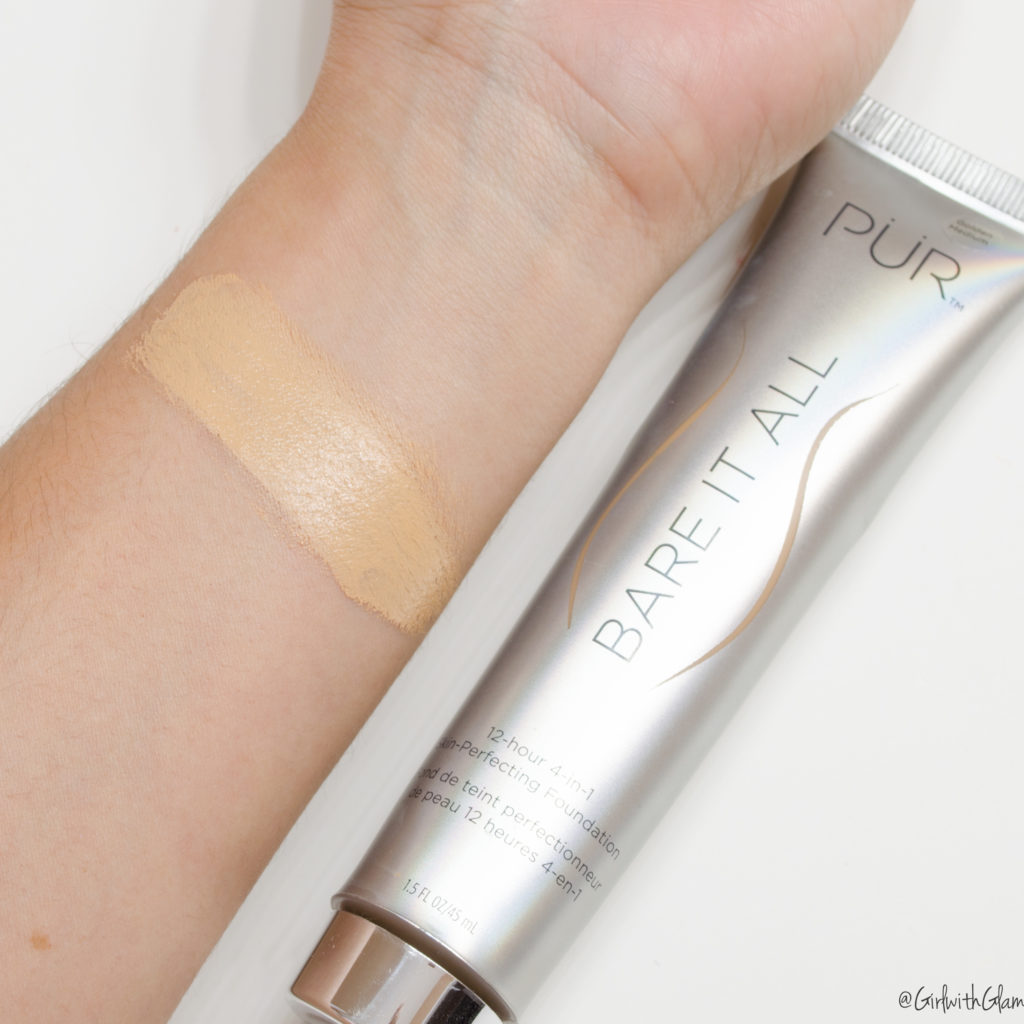 It wouldn't be Monday without another makeup post. Today I'll be sharing my thoughts on PÜR Cosmetics Bare It All 4-in-1 Foundation. This foundation claims to last 12 hours, have a demi-matte finish, and be full coverage. The line carries ten shades and costs $39, thus in line with other mid to high end brands. I received the shade Golden Medium which turned out to be a really great shade match for my warm medium skin tone (usually NC 37 in MAC for comparison). So without further ado let's see how this foundation applies on my dry skin:
Before Foundation Application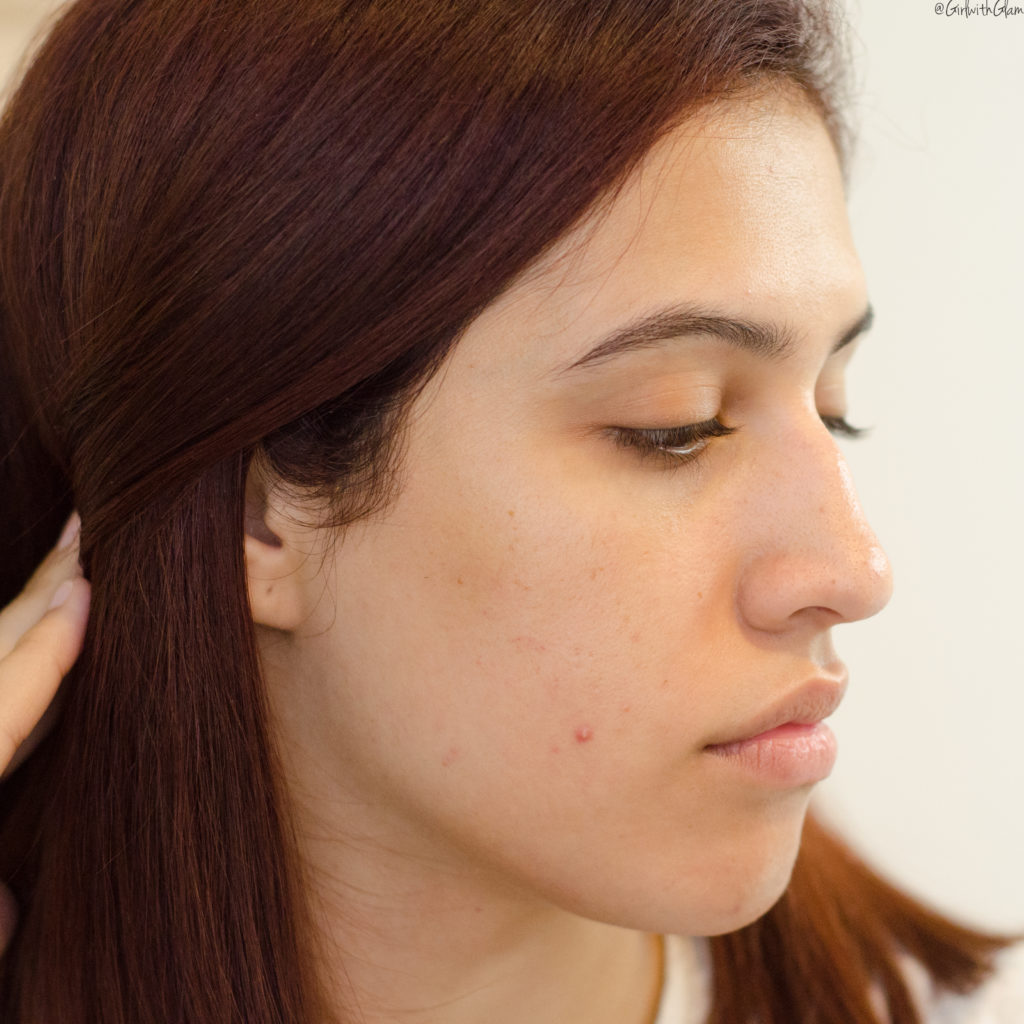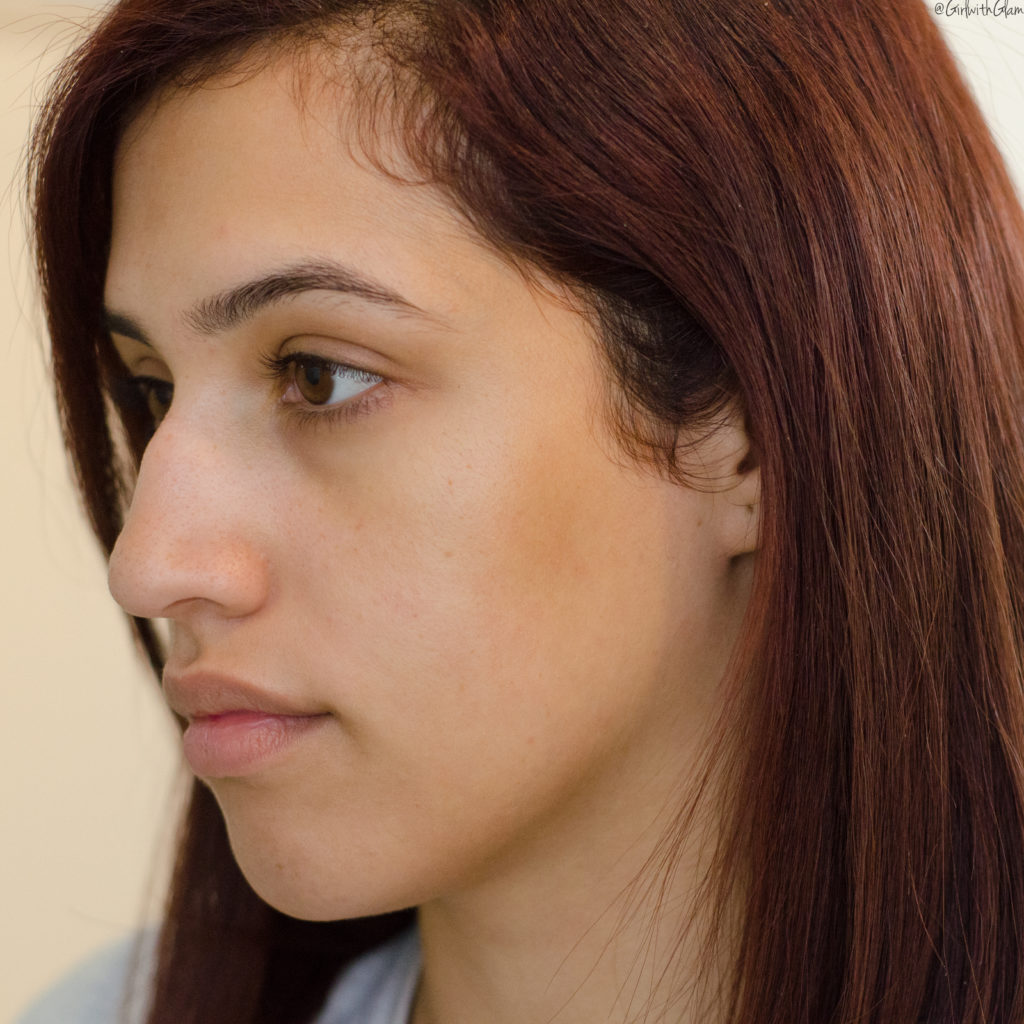 As you can see in the pictures above, I have just a few spots on my face which would need to some coverage and overall just a little help evening out my skin tone.
After Foundation Application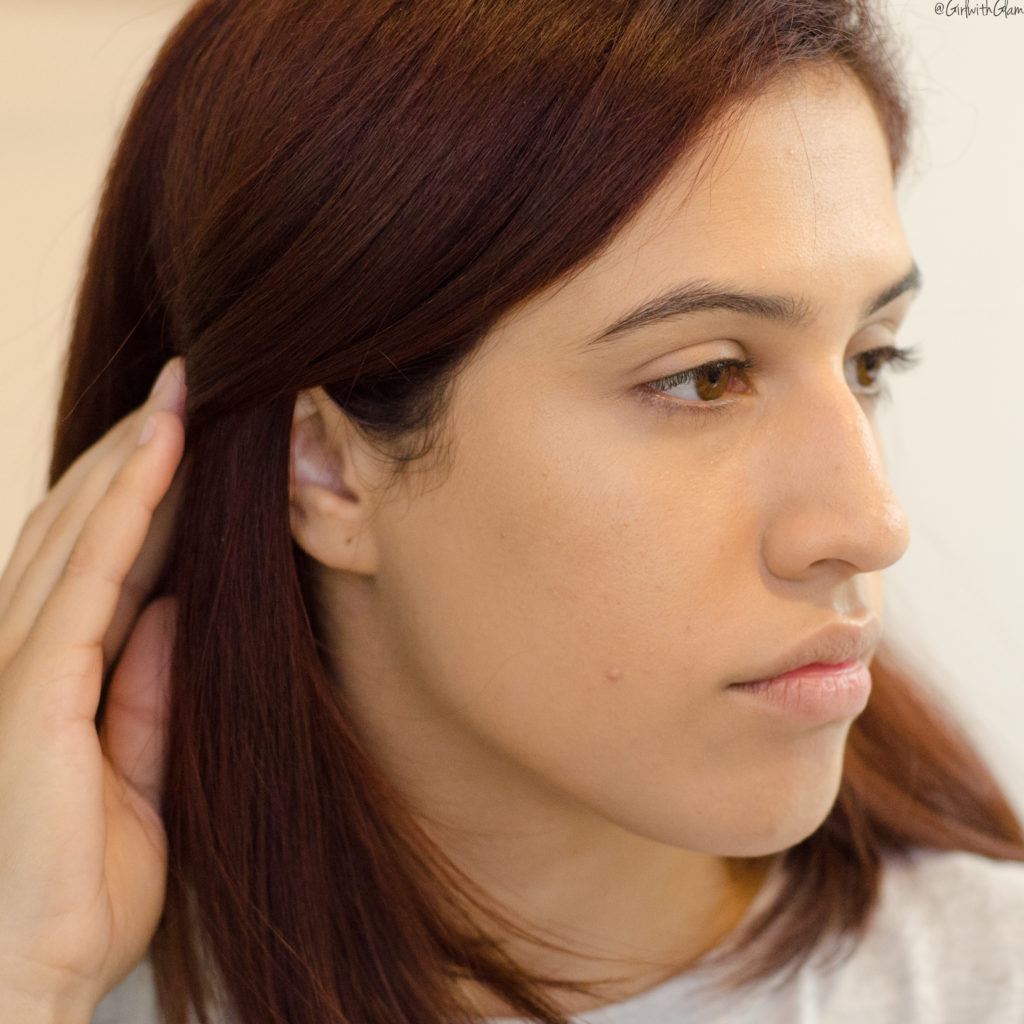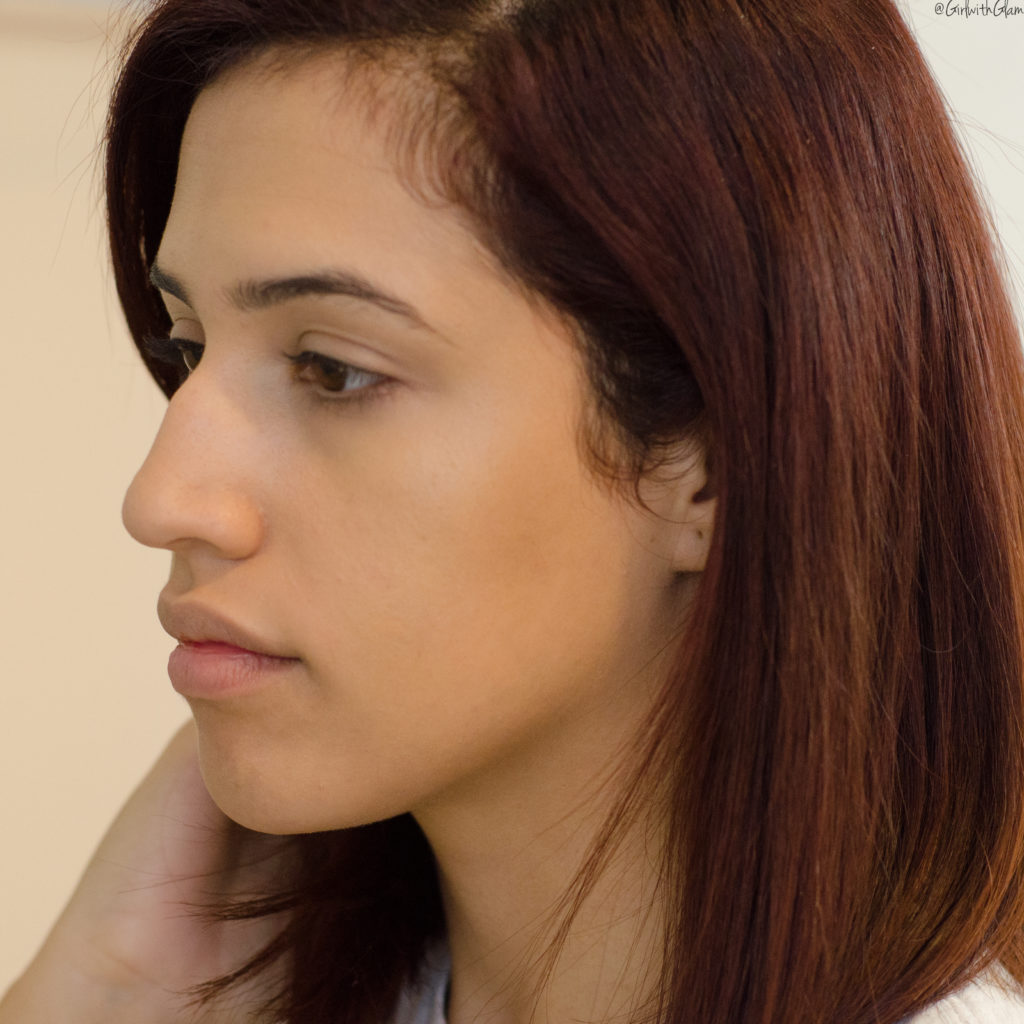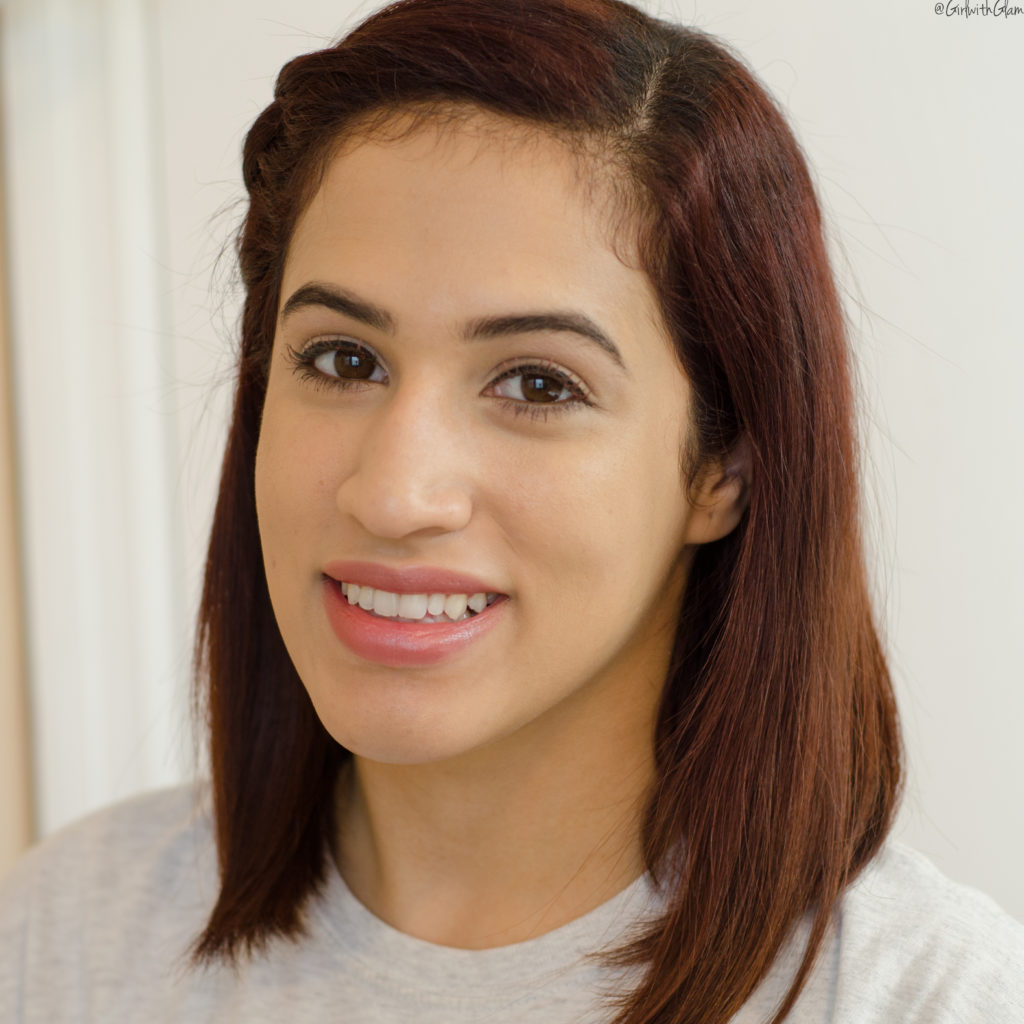 For this application, I used a beauty blender and only applied one layer of foundation. As you can see, the foundation did what it was supposed to and didn't feel heavy on my skin. Also, it didn't grab onto any dry areas of my face! I do agree that it has a demi-matte finish and is more on the full coverage side. When I apply it with a flat top kabuki brush I do achieve the same results as with the beauty blender. PÜR suggests you apply this foundation with their Skin Perfecting Foundation Brush; however, I do not own that brush so I can't speak towards how it helps apply the foundation and effects on the way it looks on the skin.
I wore this foundation for a full 14 hours on this day. For the first three to four hours, the foundation held up really well. I did notice that the places where my sunglasses touch my face the foundation had wore off much quicker and were barely covered by the four hour mark. So for those of you who wear glasses or sunglasses, this is something to keep in mind. Most foundations on my skin don't really hold up well against sunglasses but this one did seem to wear off more in this area than I've noticed with other foundations.
After the eight hour mark, the only difference I noticed was that the foundation was beginning to settle in my smile lines. Not that much of a big deal for me but may be important for someone who may have more mature skin or wrinkles. After the ten hour mark, I did feel like my face was getting oily. Finally, at the end of the 14 hours the foundation still looked pretty much the same as the last check-in. Since I've been testing this foundation for about five weeks, I am happy to confirm that it did not break me out.
Overall, this foundation worked really well for my dry skin. I like that this product is free of gluten, parabens, Bisphenol A, and is vegan. This definitely helps expand the amount of people who can use and try this foundation. I hope the shade range is expanded in the future in order to accommodate even more skin tones. I did get oily after ten hours, so I feel this might wear decently on someone with oily skin too. This foundation definitely lived up to its claim of 12 hour wear. If you can find a nice match for your skin tone, I suggest you give this foundation a try. Until next time, peace out!