After watching the 74th annual Golden Globe Awards, who wouldn't want to try achieving those glamorous hairstyles spotted on the actresses that walk down the red carpet. This Hollywood glam hairstyle was inspired by Dianna Agron's Golden Globe hairstyle from 2011. The curls are defined and frame the face but if you want them to be looser you can always brush them out.
To get this look you will need the following items:
Curling iron (1 inch barrel)
Bobby pins
Thermal protector
Large hair clip
Leave-in conditioner
Separate your hair into two sections, leaving the hair closest to the nape of your neck out. The hair that you will not be working with will be held up with the hair clip.
Spray the hair with a thermal protector, the one I am using here is by HSI Professional. This thermal protector is made with argan oil and helps prevent heat damage due to hair ironing or styling. You want to wait until the hair dries completely before continuing. This product also helps to eliminate frizz, adds shine, and as a bonus it smells wonderful. When I started spraying my friend's hair, the first thing she said was, "Wow, what is that? It smells great!"
You want to get about an inch of hair and wrap it around your curling wand and curl the hair towards your face. This will allow the curls to frame your face when you're all done. The curling wand I am using is the Perfect Heat Curling Iron 1 inch by Revlon, not my favorite but the only 1 inch curling iron I had at the moment. Depending on the thickness of your hair you will want to hold the hair in the curling clamp for 10-20 seconds. My friend has really thin hair so I only held the clamp for 10 seconds so that I didn't over process.
After you curl the hair you remove it from the clamp and roll it back up following the direction it curls. Use a bobby pin to secure it to your head which will allow the curl to cool in this shape and help extend the wear time of the curl. This is especially important for hair that is thin or that can't "hold a curl."
Repeat steps 2-4 for the rest of your hair going in small sections until you have all the hair pinned and allow all the curls to cool completely.
Carefully remove all the bobby pins and let the curls fall. I had my friend add some leave-in conditioner, also by HSI Professional, to her hair. This leave-in conditioner has argan oil and helps add shine to her hair in addition to nourishing it. It's always beneficial to add a leave in conditioner to your hair after heat styling to help counteract the processing damage.
Finally you can style the curls any way you want using clips or brooches. I simply just pinned back her fringe which added an additional little wave. If you really need a strong hold, you can even add some hairspray!
Hope you've enjoyed this hair tutorial that will help you add some extra glam to your life. Until next time, peace out!
P.S. Huge thanks to my homegirl Jessica for being my hair model for this post!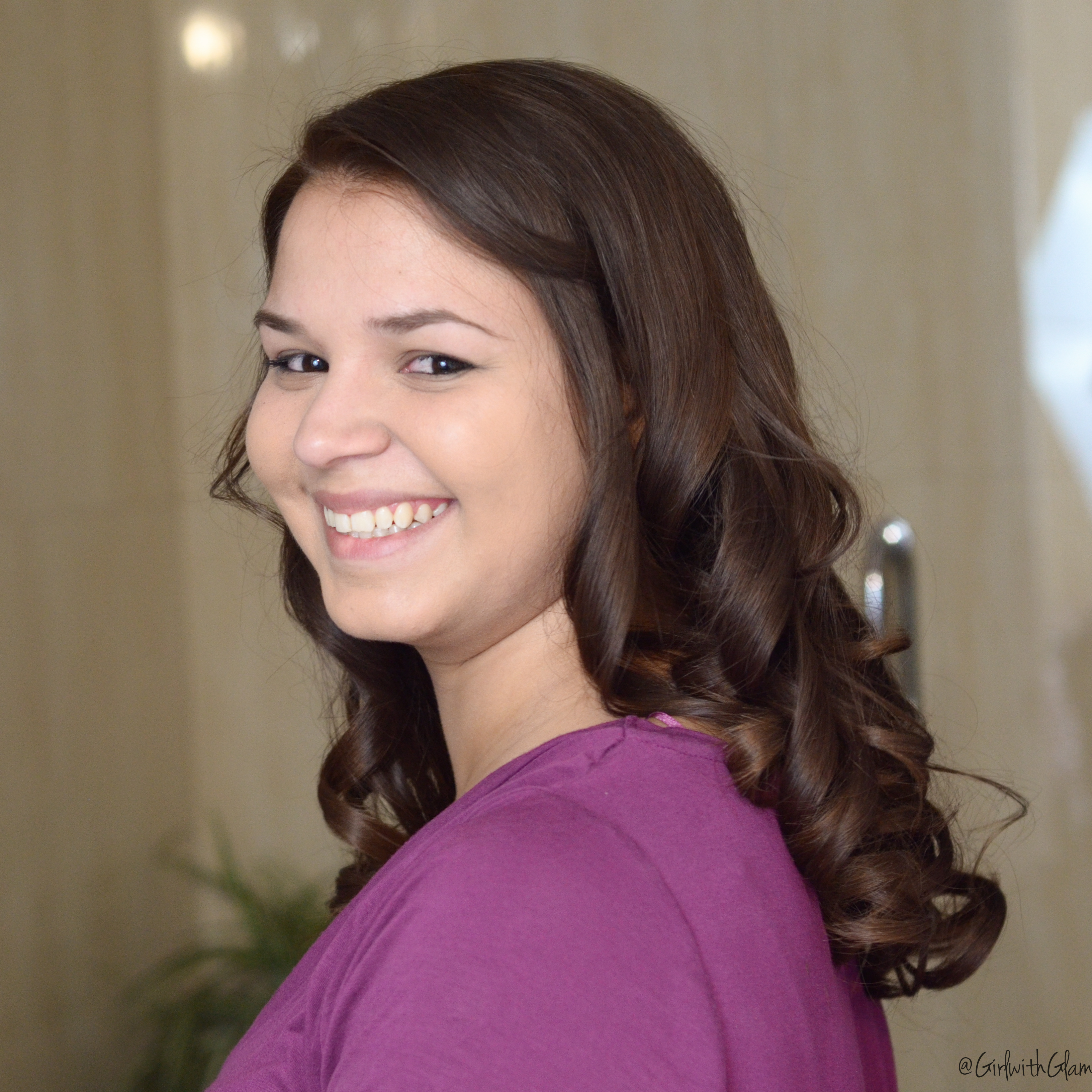 -Products from HSI Professional were given to me but all thoughts are my own. Not a sponsored post.-