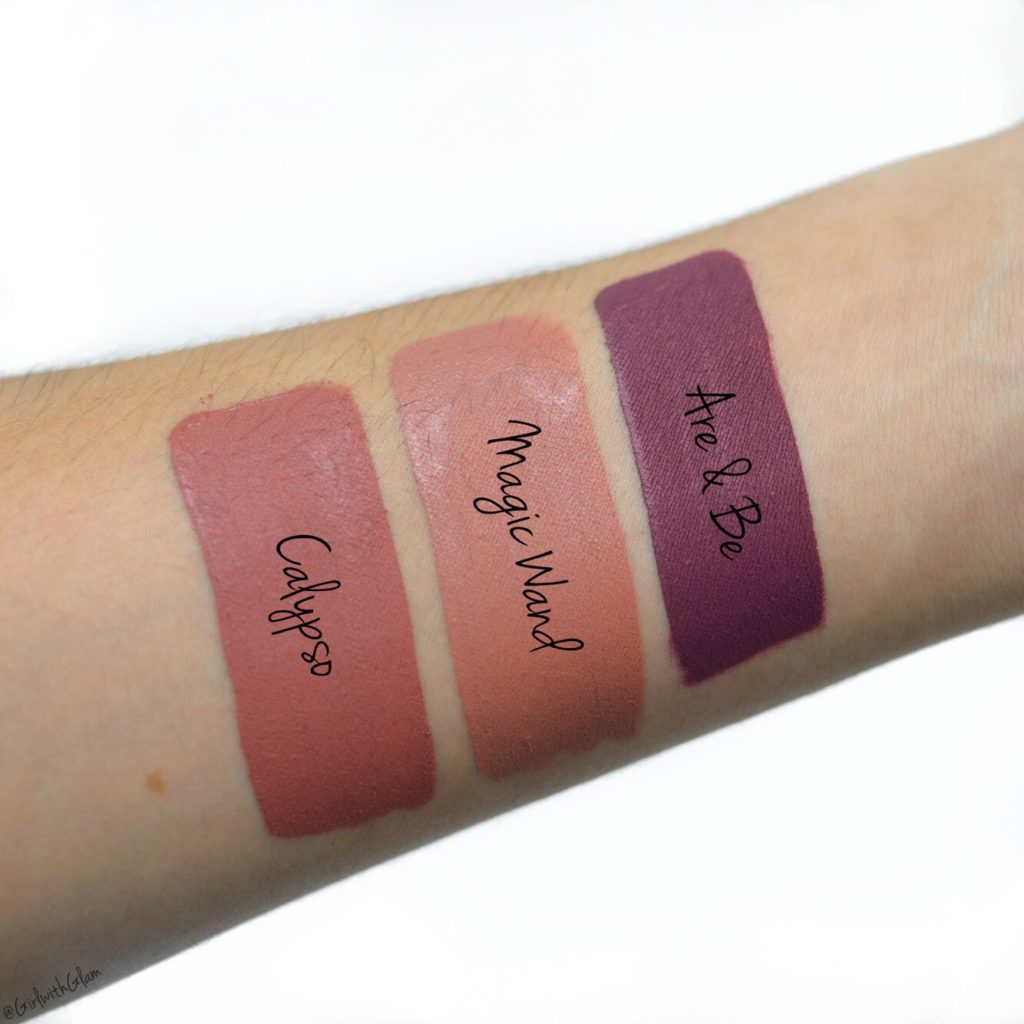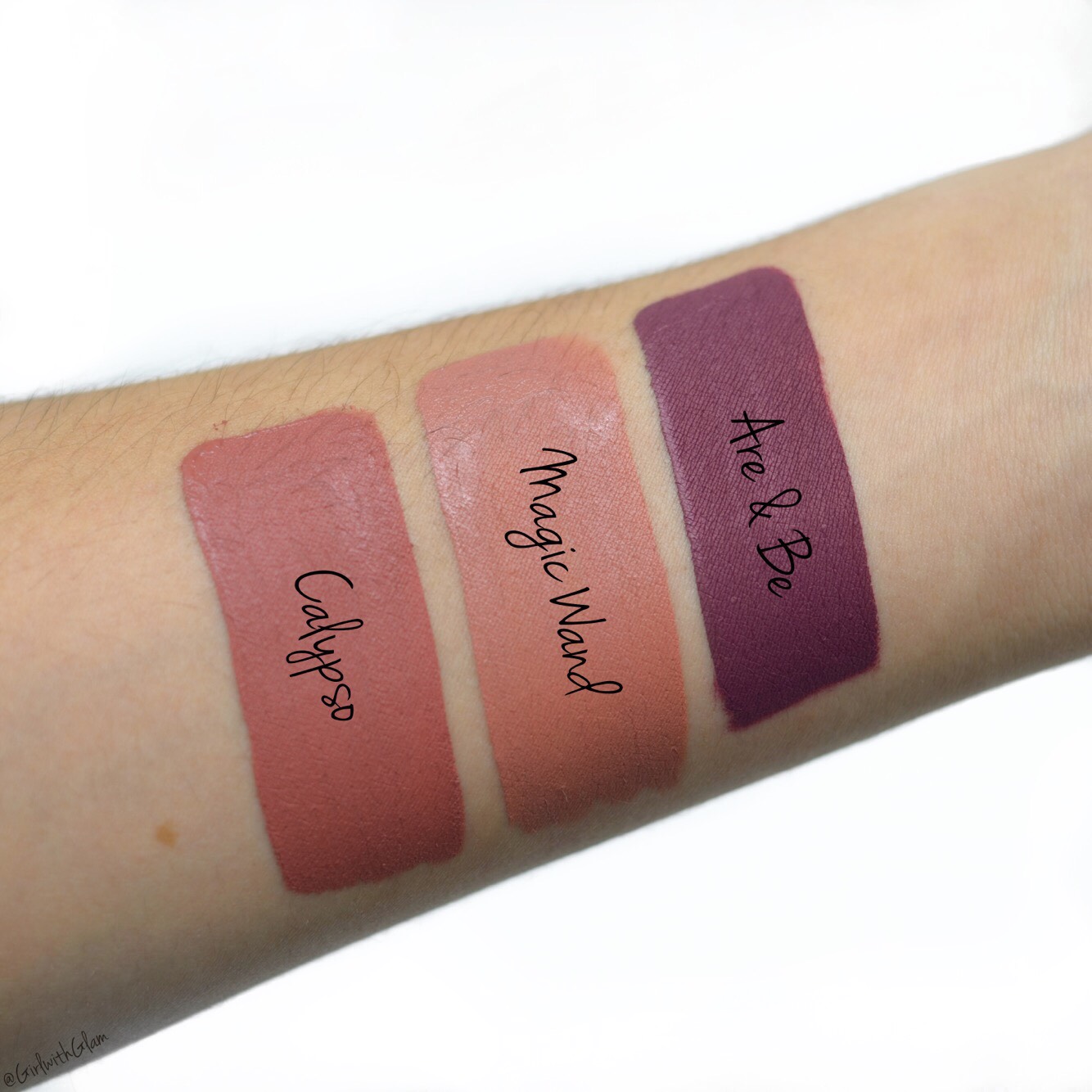 I can never resist a good deal so when Colourpop had their $4.80 sale I had to make a purchase. I tried some of their matte lippies last time so therefore this time I wanted to try some of their satin lippies. These satin lippies are more comfortable to wear compared to the matte ones but the wear time is significantly less. They are not transfer proof and will need to be reapplied after meals. The texture is similar to a thick mousse and they don't really dry down completely. They don't fade patchy but they don't fade that evenly either.
The only matte lippie I bought this time was Are & Be, which surprisingly for a deep shade has a pretty good formula. Once dried it does not crumble unlike the other dark matte lippie I own, Love Bug. For swatches of the Love Bug and Bumble, click here.
The one thing I don't like about the packaging is that the writing rubs off the tubes easily. Thankfully, the names of the shades are on the bottom printed on a sticker otherwise they'd all be nameless. You can see some of the fading above in the Calypso tube specifically the P's in Colourpop.
If you hate drying lipsticks and don't mind reapplying then buy the Ultra Satin Lipsticks. On the other hand, if you don't like to be consciously thinking about how your lipstick looks like and can overlook the dryness of liquid lipsticks then the Ultra Matte Lipsticks are for you.
Until next time, peace out!