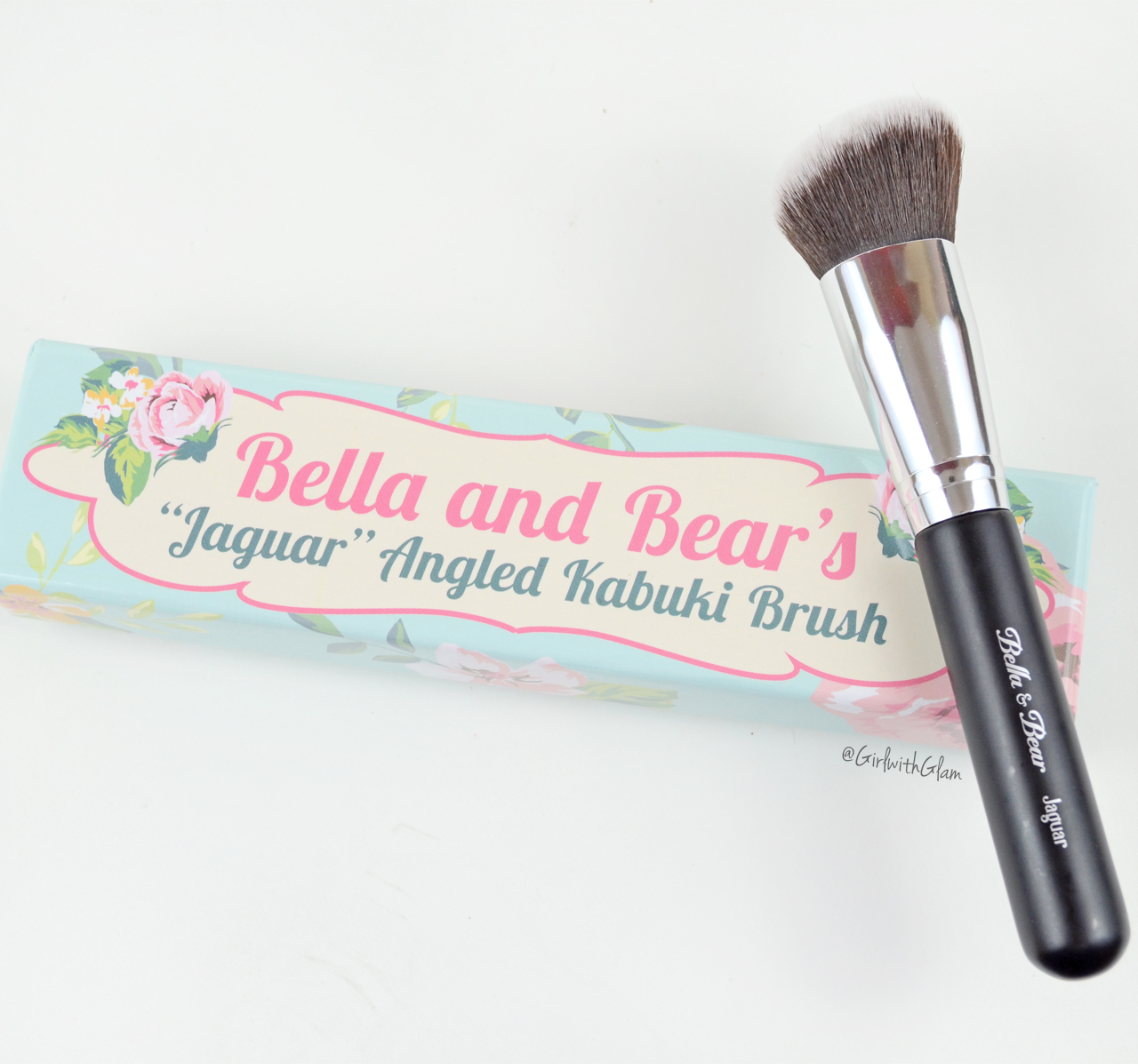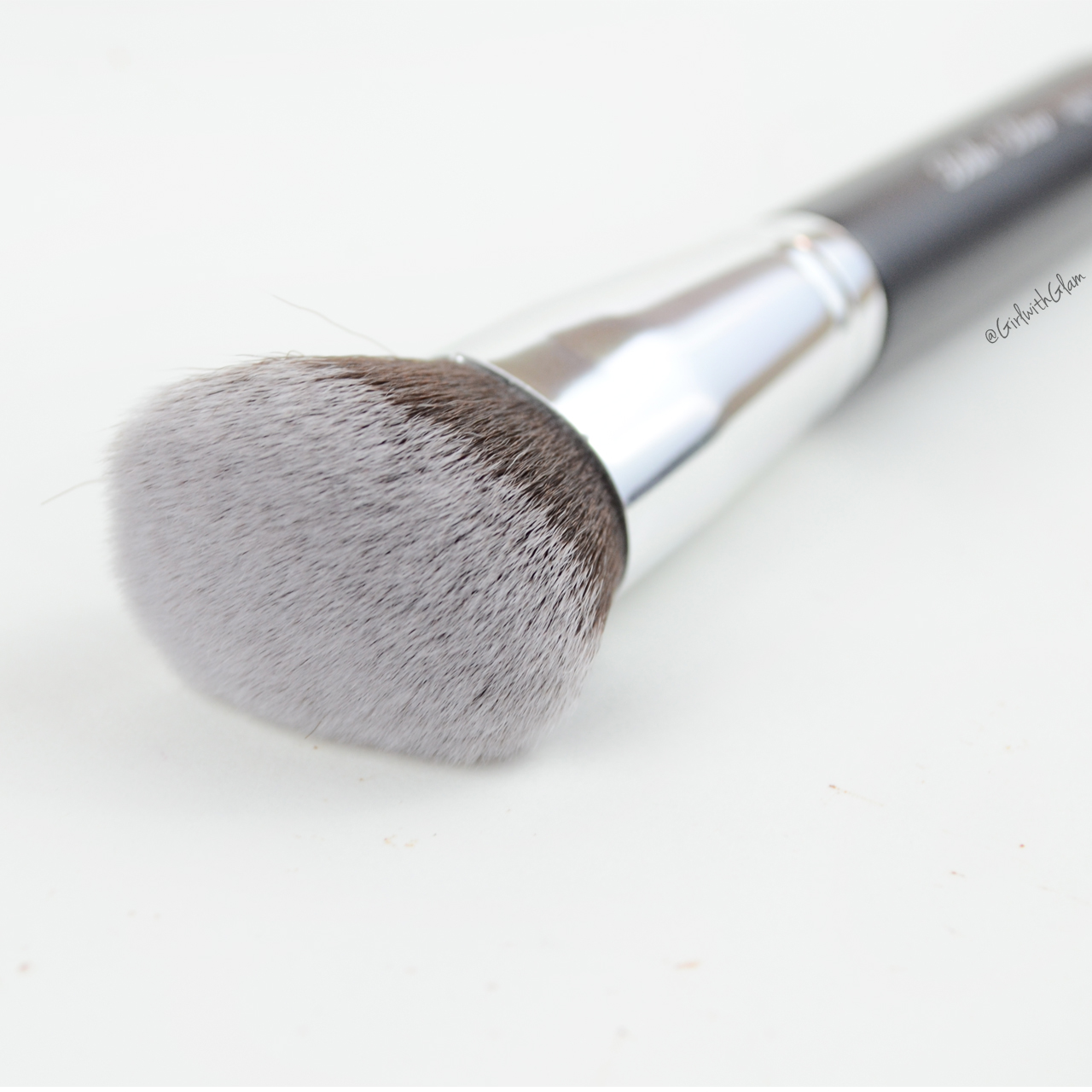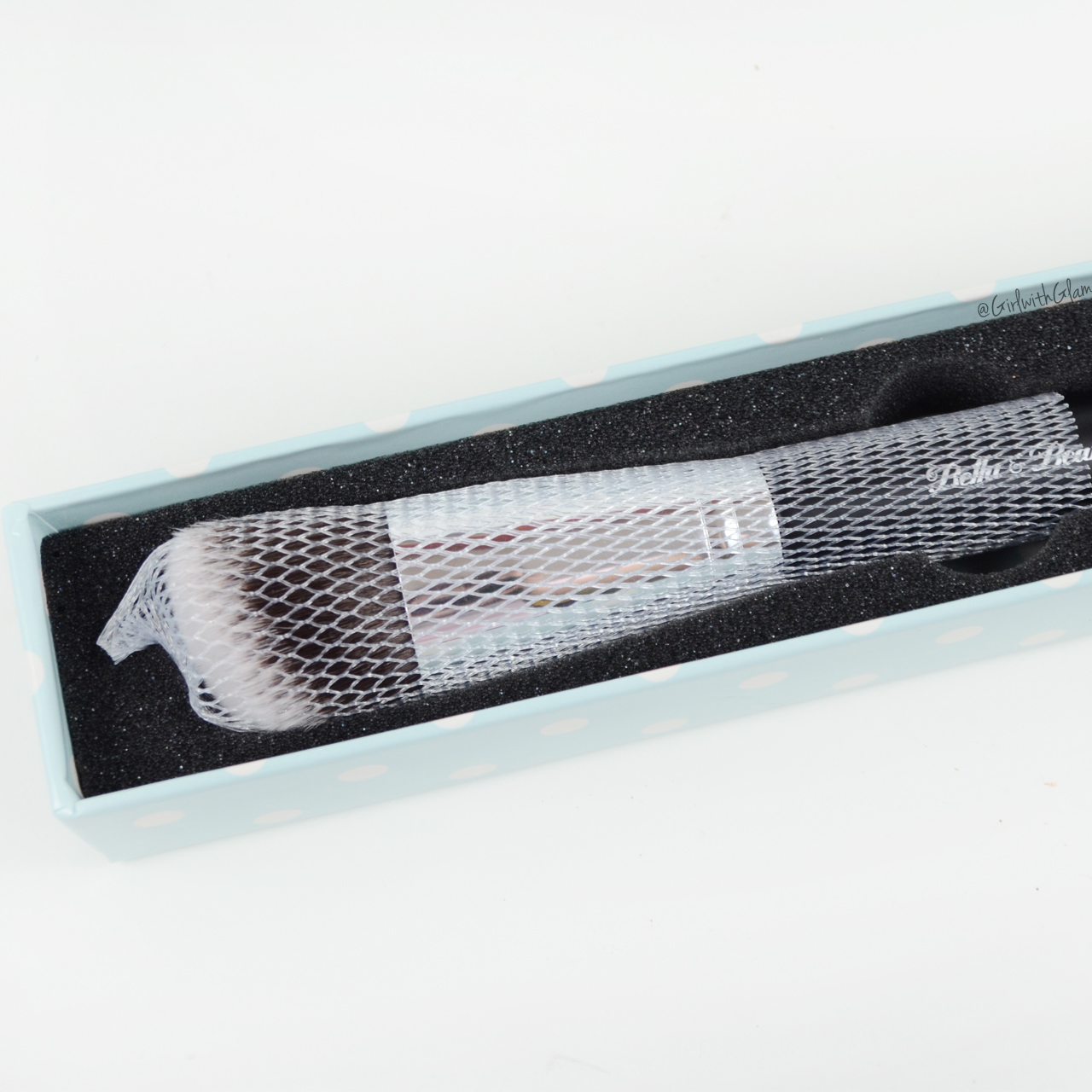 Bella and Bear just released three new brushes including: Bobcat Blush Brush, Serval Eyeliner Brush, and Jaguar Angled Kabuki brush. The Jaguar brush is made with vegan synthetic bristles creating a nice dense surface for blending out makeup. This brush is advertised for use with foundation but I decided to try it out for applying blush and contour powders instead since I prefer angled brushes for that type of application.
Right out of the package I was pleased with the aesthetic of the brush and the added benefit of the brush guard. Brush guards are extremely handy because they prevent the bristles from straying after you wash them. When I removed the brush guard from the brush I could feel how soft the brush was against my skin. I did notice there were a few bristles that were too long or out of place, which you can tell from the above images; however, they did not cause any issues during application. When using the brush I noticed it would pick up a lot of product but it would blend it beautifully into the skin with no streaks or patches. I did not encounter any shedding from the bristles which is great plus.
This results I get with the Jaguar brush is highly comparable to the results I get using the Crown's C453 brush. The brushes are both angled just differ slightly in size. I would definitely recommend this brush to anyone looking for an angled kabuki brush and it's easily accessible since they are sold via Amazon.  Until next time, peace out!
-This brush was sent to me for review purposes-