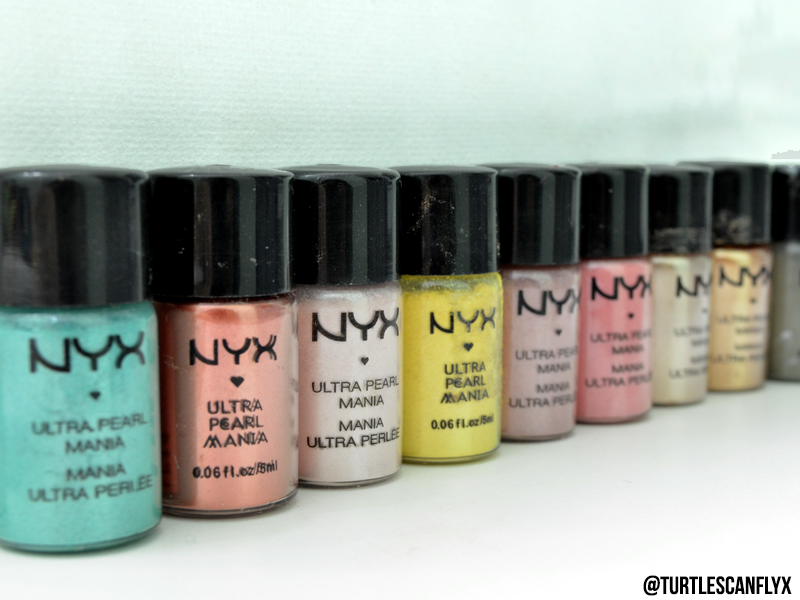 For these swatches I did not use any primer or base and are purely out of the tube finger swatches on dry skin. If you swatch them wet or using a base the colors will be more vivid.
As you can see Baby Pink looks more silver than pink however it all depends on the way the light hits the shadow. Mink and Oro are very similar but Mink is more dull and has more of a brown undertone.
I've worn a few of these shadows for over five hours and have gotten great performances with minimal creasing or fading. Since the shadows are loose, they do tend to be messy so be extremely careful when using them so that they don't land all over your counter or your face. There are 30 shades in the collection and they are only $3.00 each! You can buy them at NYX website or Amazon since they no longer sell them at Ulta. Peace to the outt!
-Products were purchased by me-