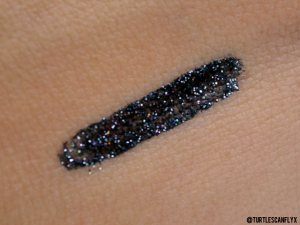 This is the November Boxycharm with it's contents:
Kevin Murphy Color Bug in Purple (Value: $20)
Tarina Tarantino Eyelicity Glitter Liner (Value: $16)
OFRA Cosmetics Pressed Blush in Paradise Pink(Value: $24.95)
Bellapierre Shimemer Powder in Sensation(Value: $14.99)
MicaBeauty Eye Primer (Value: $22.50)
Total Box Value: $98.44
The hits in this box were the Tarina Tarantino eyeliner and the OFRA Cosmetics blush. Although the liner has some glitter to it, it is really nice, dries quickly, and doesn't budge at all. I would have preferred the white eyeliner to add a pop of color instead of the typical black eyeliner but either way it is a great item. I have yet to use the blush but the pigmentation is opaque, the color is lovely, and the amount of product will last a long time.
The misses have to be the Bellapierre Shimmer Powder and the MicaBeauty Eye Primer. For one, on the info card they stated that the primer is worth $44.95, which is ridiculous. On the MicaBeauty site they have the primer on sale for $22.50 that is a bit more reasonable (still would not purchase this at that price) but I am not appreciating how they sometimes miss inform their subscribers about the retail prices. The primer is the worst one I have ever tried honestly. I loved the color and the packaging of the product and it reminded me of MAC's paint pot bases. However, this primer creased my eyeshadow every single time I used it regardless of the type of shadow I applied. I do not have oily lids and whenever I use any other primer my eyeshadow doesn't crease. I might just try this primer by itself as a cream shadow instead but its performance as a primer was catastrophic. Now for the Bellapierre Shimmer Powder, I didn't open it or swatch it because it's so light and probably won't even show up on my skin. Boxycharm sent out this exact same product in a different shade back in July. That shimmer powder had low quality pigmentation and was not opaque at all. I was highly disappointed with it back then and that's why this month's shimmer powder will be going to the swap pile.
I personally do not understand why the Kevin Murphy item was in our box but I guess Boxycharm is trying to add more variety. At first, I thought the product was a liquid hair dye and in all the pictures I saw on Instagram they looked extremely tiny. I was happy to see that they were actually larger in real life and turns out, they are just hair chalk. I used to have magenta and purple hair back when I was a freshman in high school so I am grateful that I received the purple color bug. I am going to use the chalk on my highlights so that the color shows up more on my extremely dark brown hair. I will post pictures and describe my experience with this product in a new post once I try it out.
This month's box was okay and did not have that "wow" factor for me. I am deciding whether I will keep my subscription after December because lately the boxes have been "meh" and I am not using most of the products. Well, let me know what you think! Thanks for reading and as always, peace to the outttt.
-Purchased by me-